| | |
| --- | --- |
| | |
Steve and Terri Irwin need a variety of vehicles to get to those remote areas to study wildlife, and N2 Toys has got you covered with the Crocodile Hunter vehicle assortment - each scaled to be used with the 6" Crocodile Hunter action figures.
Outback 4x4 Truck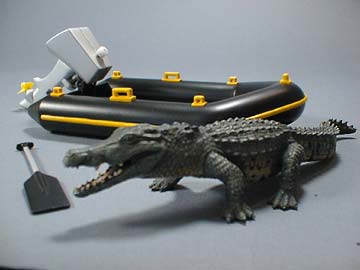 Freshwater Croc Dinghy with 7" crocodile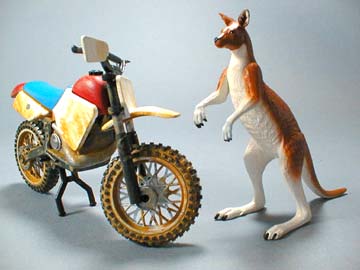 Outback Dirt Bike with Red Kangaroo
Crikey! That's a dirty motorcycle!
[Home] [News] [Forum] [Features] [Columns] [Archives] [Custom] [Newsletter]
[Shop Center] [Chat] [Resources] [Contact] [Sitemap] [Privacy] [Toy Shows] [Links]