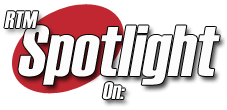 Renfield,
Bela the Gypsy
& Frankenstein
One of Sideshow Toy's most successful product lines has been their Universal Monsters action figures. In 2001, Sideshow made the decision to concentrate on 1:6th scale figures for their Universal Monsters.
The Universal Studios films have a wealth of characters in them, and Sideshow is producing many fan-favorites. This RTM Spotlight looks at three:
Lon Chaney as the Monster from The Ghost of Frankenstein
Dwight Frye as Renfield from Dracula
Bela Lugosi as Bela the Gypsy from The Wolf Man
Lon Chaney's Frankenstein Monster is one of several classic portrayals of the monster, alongside Glenn Strange, Boris Karloff, and Bela Lugosi. Sideshow has made action figure interpretations of each of these actors in this role. Bela Lugosi played Ygor in The Ghost of Frankenstein, so an action figure version of that character would make a fascinating addition to a Frankenstein display.
Dwight Frye's role as Dracula's insane toadie Renfield is one of two roles (along with his portrayal of Fritz from Frankenstein) which etched Frye permanently into our collective minds and also which typecast Frye in Hollywood. Fritz has also been made in 12-inch action figure form by Sideshow.
Bela Lugosi's performance as Bela the Gypsy in The Wolf Man is not his most memorable performance (that honor goes to his role as the Count in Dracula), but this action figure rounds out a Wolf Man display, as Sideshow has already made the Wolf Man and Larry Talbot in 1:6th scale form.
The portrait sculpture of all three action figures was done by Mat Falls. Renfield and Bela have the "standard" 12-inch Sideshow body, with the following points of articulation:
neck
shoulders (ball jointed)
bicep twists
elbows (double-jointed)
forearm twists
wrists (move in two planes)
chest
waist
hips (ball jointed)
thigh twists
knees (double-jointed)
lower-leg twists
ankles
The Frankenstein Monster figure has the same articulation with the exception of everything below the knees and elbows. He has large clunky monster-boots which are one piece and are not separate pieces for the boots and the feet. His arms have forearm twists but no wrists.
Sideshow's packaging for their 12-inch action figures evolved over the course of 2001, with a detour into plain window boxes, but each of these three figures has a fifth-panel box. As on the other Universal Monsters figures, the fifth panel flap features the movie poster from the film in question, with the inside of the flap listing credits for the film. The flap closes with a small circle of Velcro&reg.
Click on a picture to see more pictures of that action figure.
The Monster from the Ghost of Frankenstein comes with a stone-texture base/stand, a shackle and chain for each hand, and two large books. One book is 'Diary' by Baron Heinrich Frankenstein and the other is 'Notes and Memoranda' by Dr. Wolf Frankenstein. The shackles open and close so that you can display the Monster with or without one or both.
As mentioned above, the Monster does not have wrist articulation - his hands and forearms are one piece. These single pieces are green to match his neck and face. To give him a bulky appearance, his green jacket has padding sewn into the back panel and his black shirt has padding sewn into the front section over his stomach. The shirt is sleeveless, but is a separate garment from the jacket. The jacket fastens with two black snaps, but has three decorative black buttons on the front.

Renfield comes with a stone-texture base/stand, a lantern, a large (for the scale) deed, and a leather-texture briefcase. The briefcase has two straps which unbuckle and a snap closure, but the deed will need to be folded before it could be placed inside the case. (On the picture pages, we mixed up who had the lantern - it is pictured with Bela the Gypsy, but it came with Renfield.)
Renfield's head sculpt is downright creepy, with Frye's insane grin captured for posterity. His outfit is simple, but small details such as texture give a rich feel to the clothing. The black jacket and pants have a texture that reminds one of itchy wool, and the white shirt has a texture reminiscent of linen. The shirt closes (both in front and at the wrists) with clear plastic snaps, although it is decorated with small black buttons. Like the shirt, the jacket closes with snaps but has decorative buttons. Renfield is wearing black socks under the pants, and has "Y" suspenders.
Bela the Gypsy comes with a stone-texture base/stand, a pipe, and three little decks of tarot cards. Not just props, each deck has many cards in it, each with a different face.
Bela's outfit is flamboyant as befits the character: pants tucked into knee-high boots, white shirt with puffy sleeves, and colorful vest with gold buttons and black piping. The shirt has red and gold piping on the cuffs, the chest, and upper arms. The vest and shirt are two separate pieces. To top off the outfit, Bela has a large hoop earring in his left ear and a large ring sculpted onto his left hand. The paint application on Bela's hair and facial hair give him a middle-aged appearance, with gray highlights.
Where to buy these figures: These Universal Monsters action figures each retail for around $40 USD. They can be found online at Sideshow Toy's online store and at other online stores which carry Sideshow's products.
Click to see pictures of the Frankenstein Monster
Click to see pictures of Renfield