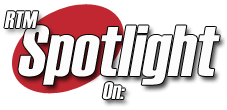 Universal Monsters:
Larry Talbot
The Wolf Man, made in 1941, is a film classic, and as such, we aren't hesitant to reveal the "spoiler" for the film... Lon Chaney, Jr., played a dual role: Larry Talbot and his darker side, the Wolf Man.
The Wolf Man has proved to be excellent source material for Sideshow Toy to use in their series of 12-inch Universal Monsters action figures. In the works or already made are: the Wolf Man, Larry Talbot, and "Bela the Gypsy." (Bela Lugosi portrayed the gypsy werewolf who bit Larry Talbot and doomed him to become a werewolf when the moon was full.) In early 2001, Sideshow announced that they would be restricting the size of many of their production runs: collectors had mixed reactions to this news, but the decision allowed them to produce a wider range of characters, including Larry Talbot.
The Larry Talbot action figure is a limited edition of 3,500, and retails for around $40 USD. He can be found online at Sideshow Toy's online store and at other online stores which carry Sideshow's products.

Sideshow's packaging for their 12-inch action figures has evolved over the course of 2001, with a detour into plain window boxes, but Larry has a fifth-panel box. As on the other Universal Monsters figures, the fifth panel flap features the movie poster from the film in question, with the inside of the flap listing credits for the film. The flap closes with a small circle of Velcro&reg.
The portrait sculpture for this figure was done by Mat Falls. Larry comes with just three accessories: a hat, a stand/base, and the cane with the silver wolf's head tip/handle. As with all of the 12-inch action figures from Sideshow, the outfit is detailed and nicely done. The figure's double-breasted jacket has sewn-on buttons (although it closes with a snap) and sewn-in white cuffs peeking out from the ends of the sleeves. The shirt does not have sleeves, but the sewn-in cuffs give the appearance of sleeves if Larry is displayed wearing his jacket. You may want to iron the outfit if you plan to display the figure outside of the packaging: it is a bit wrinkled from being in the package.
Larry has black socks, although his pants extend all the way to his shoes, so the socks are a hidden detail. The shoes have paint highlights of white on light brown, and the soles are painted to give the appearance of wear.
Larry has the "standard" Sideshow articulation for their 12-inch action figures, which is:
neck
shoulders (ball jointed)
bicep twists
elbows (double-jointed)
forearm twists
wrists (move in two planes)
chest
waist
hips (ball jointed)
thigh twists
knees (double-jointed)
lower-leg twists
ankles (move in two planes)
Click to see more pictures of Larry Talbot