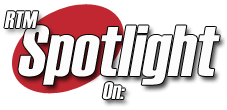 Psycho-Billies Living Dead Dolls
From time to time, a toy company produces a toy line that is a runaway hit. For Mezco Toyz this has been the case with their Living Dead Dolls, a series of "cute but twisted" dolls. Created by Ed Long and Damien Glonek, the Living Dead Dolls are dolls of children with a goth/horror theme. Originally each doll was made by hand and sold at horror conventions, but they are now mass produced, giving Ed and Damien more time to think up new dolls.

Tower Records has been a supporter of the Living Dead Dolls, offering several exclusive two-packs. The first set (in 2001) was Died & Doom, a bride and groom who came with a cake knife which had sliced open Doom's face and which you could display sticking out of Died's chest. The second set (in 2002) was Hazel & Hattie, a pair of conjoined twins. One twin had a normal expression, but the other had one raised eyebrow, hinting that she had a slightly more "complicated" personality. The third set is the subject of this Spotlight - Billy & Jilly, the Psycho-Billies.

Considering the family theme in the previous Tower two-packs, it is possible that Billy and Jilly are brother and sister, girlfriend and boyfriend, or perhaps even cousins. Since they are hillbillies, it could be all three! The background we are given for the Psycho-Billies is limited to their packaging and death certificate, so feel free to make up your own backstory for them within that framework.

The verse on the front of the package reads:

One is crude
The other rude
With a sh*t load of tattoos
They died to lose.

Their joint death certificate reads:

Fast and frightening
with an eight ball curse
To hell they ride
In their hot rod hearse.

The Psycho-Billies are a slight departure from the usual "goth" theme for the Living Dead Dolls, instead they are more of cross between the Jerry Springer Show, the "Home" episode of the X-Files, and the Beverly Hillbillies. Given these clues for the Psycho-Billies, it is clear that they are decidedly less wholesome than cousins Elly Mae Clampett and Jethro Bodine.

Billy and Jilly are the "regular size" (not mini-sized) for Living Dead Dolls, about 10.5 inches tall. Each has five points of articulation: head twist, shoulders, and hips. They are packaged as we have come to expect of the Living Dead Dolls, in a coffin-shaped box. The box has handles printed on the sides, something new for 2003.

Most of the Living Dead Doll accessories have a little peg, which matches the hole in the palms of the hands of the dolls, so that they can hold their accessories. An example of this is the shovel from the Mr. Graves & Abigail Crane two-pack. However, Billy and Jilly have no accessories (it blew away with their trailer), so it is a much-appreciated touch that their hands do not have holes in their palms.

The Billy doll (no, not that Billy doll, that one has a "Billy club") is wearing baggie blue jeans and a white wife-beater t-shirt. The shirt is sleeveless, although the seams at the arms are a bit thicker than they need to be, giving the impression that he has on a regular t-shirt and has rolled up the sleeves. It shouldn't be a difficult custom job to change his shirt for one with sleeves, and then roll them up, adding a tiny package of cigarettes in one of the sleeves. Billy is wearing black boots and a black belt with a skull belt buckle. Sharp-eyed collectors will notice that Billy's skull belt buckle shows up again as a necklace pendant on Misery, the Hot Topic
exclusive Living Dead Doll. Misery also uses a similar skull on his belt buckle.

Billy has flocked black hair, with green ooze painted along his hairline. The same green is smeared around his mouth, leaving one to wonder what it could be since Jilly is green. Billy's sunglasses hide his green eyes. The main attraction on Billy is his collection of tattoos: he has one on each side of his neck, multiple tats on each arm, and "dead doll" on his fingers. Jilly also has several tattoos, and the tattoos on this set are a bit sloppy compared to the tattoo on Lulu from Series 4, who was handily available for our reference. To be fair, though, Lulu only has one tattoo, and it is a single color, while Billy and Jilly both have multiple tattoos in several colors.

Lulu's tattoo

Despite all of the tattoos, we can tell that Billy was never in the US Navy, because the back pockets on his jeans are only on the back. His front pockets are real civilian front pockets. Speaking of back pockets, Billy's wallet is neatly tucked into one of his on a chain attached to his belt loop, and sports a red pentagram.

The Jilly doll has a green skin tone, adding (dare we say it?) a cheery bit of color to the Living Dead Doll population. Previous dolls have had gray, brown, white, and pink skin tones. Her hair is also green, but as to whether the carpet matches the curtains, we'll leave it up to you to check your own Jilly. She is wearing blue pants, a black tank top shirt, white socks, a black belt with red buckle, black and white saddle shoes, and has a black scarf in her hair. The scarf is printed with a tiny green skull and crossbones design. Her long hair is pulled back into a pony tail, and she has bangs which peek out from under the scarf. Jilly's sunglasses have a green tint to them, and allow her eyes to be seen. The plastic lenses magnify her eyes a bit, giving her a slightly spookier look than if her lenses were opaque like Billy's.

Like Billy, Jilly is sporting some serious ink... she has a tattoo on her chest, one along the top of her back, one on each shoulder, and one on each side of her neck. If you move her shirt, you'll see black marks underneath, but that is just dye from her shirt soaking into the vinyl - another kind of tattoo, in its own way. Both Billy and Jilly also have small black marks from their sunglasses, but those are (obviously) hidden when they are wearing the glasses. Our Jilly seems to have one leg which is a tiny bit shorter than the other, so that she leans a tad bit to the left, just like any other self-respecting woman with tattoos.
Pictures of Billy
Where to buy the Psycho-Billies: This Living Dead Doll two-pack is a limited edition of 3600, and is available only at Tower Records, for $39.99 USD. If Tower is sold out, check eBay for this set.
Living Dead Doll Links