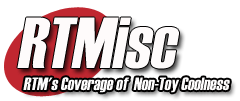 Zam Wessel Mini-Bust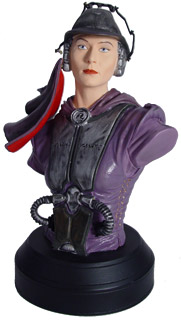 Bounty hunters fall into two categories, the good and the dead. If you want to find the good ones, you can check the world of movies and television. You had Colt Seavers (played by Lee Majors) on The Fall Guy, and Papa Thorsen (Steve McQueen) in The Hunter. Both of these guys usually got the girl and got the bad guy, and they even lived to tell the tale. The dead ones (i.e. bad ones) seem to populate the Star Wars movies. Successful Star Wars bounty hunters are like no-strings attached sex - it just doesn't exist.
Bounty hunters seem to be insanely popular with Star Wars fans, even though they seem to be insanely incompetent in Star Wars movies. Greedo was the first one we see in action, and he dies rather quickly. After that we hear that one missed Han at the beginning of Empire Strikes Back, there are five put on his trail and eventually he is captured by Boba Fett (with the help of the Empire). Then Fett is killed by the Sarlaac (or not, depending on what you read after that) in Return of the Jedi, along with plenty of Jabba's bounty hunters. In Episode 2 we're back with the hunters where every one shown gets caught or killed and generally fails their mission. Which leads us to Zam...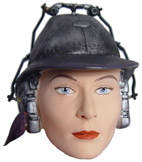 Zam Wessel has the distinction of being the first female bounty hunter with a speaking part (speaking parts are as rare as success for bounty hunters). Her job is to kill Senator Amidala, so she picks up a few killer centipedes and fails. Then she must escape, but she gets caught and has her arm chopped off. As if that isn't bad enough, Jango Fett then kills her. This proves that bounty hunters can kill each other and that's about it. Boba Fett is the best of the bounty hunters, it's just that the title really doesn't mean much.
Zam has another distinction - she's a bounty hunter hired by a bounty hunter. It's sort of the Amway version for Star Wars. The odd part is that not only is she hired by someone else, but the guy who hired her is there anyway and clearly much more competent than she is. If he wanted to keep his identity secret, maybe he wouldn't have been around and seen while killing her with a weapon only made on one planet. Perhaps it is best to stop shooting holes in the story.
Zam does have one nifty skill - she's a shape changer. That can come in handy when trying to escape, unless you don't have a chance to change your outfit and it gives you away. She has two versions of her face seen in Episode 2 - a human female face, and an ugly one. Luckily, Gentle Giant chose the better looking of the two to immortalize in their line of Star Wars busts, though the ugly one might make a nice companion piece.
The process for creating these works of art is not as simple as an actor or prop is scanned on one end and magically, a fully realized product materializes out the other side like a transporter from Star Trek. The raw image data is used to create copies that are adjusted and modified by the various sculptors at Gentle Giant. Scanning is just the start of the process, and it isn't meant to replace artists but to give them a starting point to work from and apply their own talents.
Gentle Giant isn't alone in this project, and they have the help of Dark Horse Comics. Dark Horse is well known for their Star Wars based comics, so they were a natural choice to help distribute the various Star Wars busts.

Zam might not be the most exciting character, but there are very nice touches that set this bust apart. The intricacy of her helmet is captured in detail, along with the weird devices attached to it. While it isn't clear if they are some sort of jamming device or she just wants to get HBO for free, they look great. Another thing is the sash she uses to hide part of her face which is shown as if it were hanging from her helmet. Her armor has symbols imprinted on it, and these are faithfully reproduced. The likeness for actress Leanna Walsman seems to actually be more attractive than she looked on screen, in her human persona.
Zam, being a bounty hunter, doesn't get a big run. Hers is only half of Boba Fett and she tops out at 2500 pieces, and that's 2499 more than there are copies of her. Each bust is numbered under the classic circular base and the number matches the numbering on the box. She's about six inches tall, and that puts her between Yoda and Vader. Other Star Wars busts include Darth Vader, Yoda from Episode 2, Boba Fett and a set of Clone Troopers. Gentle Giant is also making busts of characters from the Matrix sequels and Terminator 3.
More Pictures of Zam Wessel
Where to buy Zam Wessel: This mini bust is a limited edition of 2,500 and it retails in the $39 to $50 USD price range. Star Wars mini busts are available at trend and specialty stores such as TowerRecords.com
, as well as various online toy and collectible retailers.

Several such online stores are RTM sponsors AisleSniper.com, The Outer Reaches, Beanstoys.com, and Action Figure Xpress. (Be sure to check the other RTM sponsors, listed on the Shop Center.) If you can't find Zam Wessel at retail, you may want to try checking eBay.