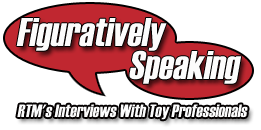 Figuratively Speaking
with Action-HQ.com
May 2003 - Action-HQ.com and RTM are proud to bring you a selection of the newest and hottest toy designers coming out of Hong Kong. Want to know who they are and what makes them tick?
Thomas Chou of Da Joint - Creating a new world around an idea for a cool toy.
click to visit Action-HQ.com