Galoob released Hannibal in 1984 as part of the Soldiers of Fortune 4-pack
Rubber-band construction
10 points of articulation: neck, shoulders, elbows, hips, waist, and knees
Demolition Pack-Detonator - also included with Cobra
M-16 Rifle - included with all eight figures
Two different released torsos: with "vest" and with "suspenders" (shown below)
The "vest" version was carded with the Soldiers of Fortune 4-pack
The "suspenders" version was released with the Combat Headquarters accessory and probably with the Boat
The back of the Headquarters set shows a version of Hannibal in green fatigues; I assume this figure exists, but have not confirmed it. If you can help (or if you have one for sale!), please email me!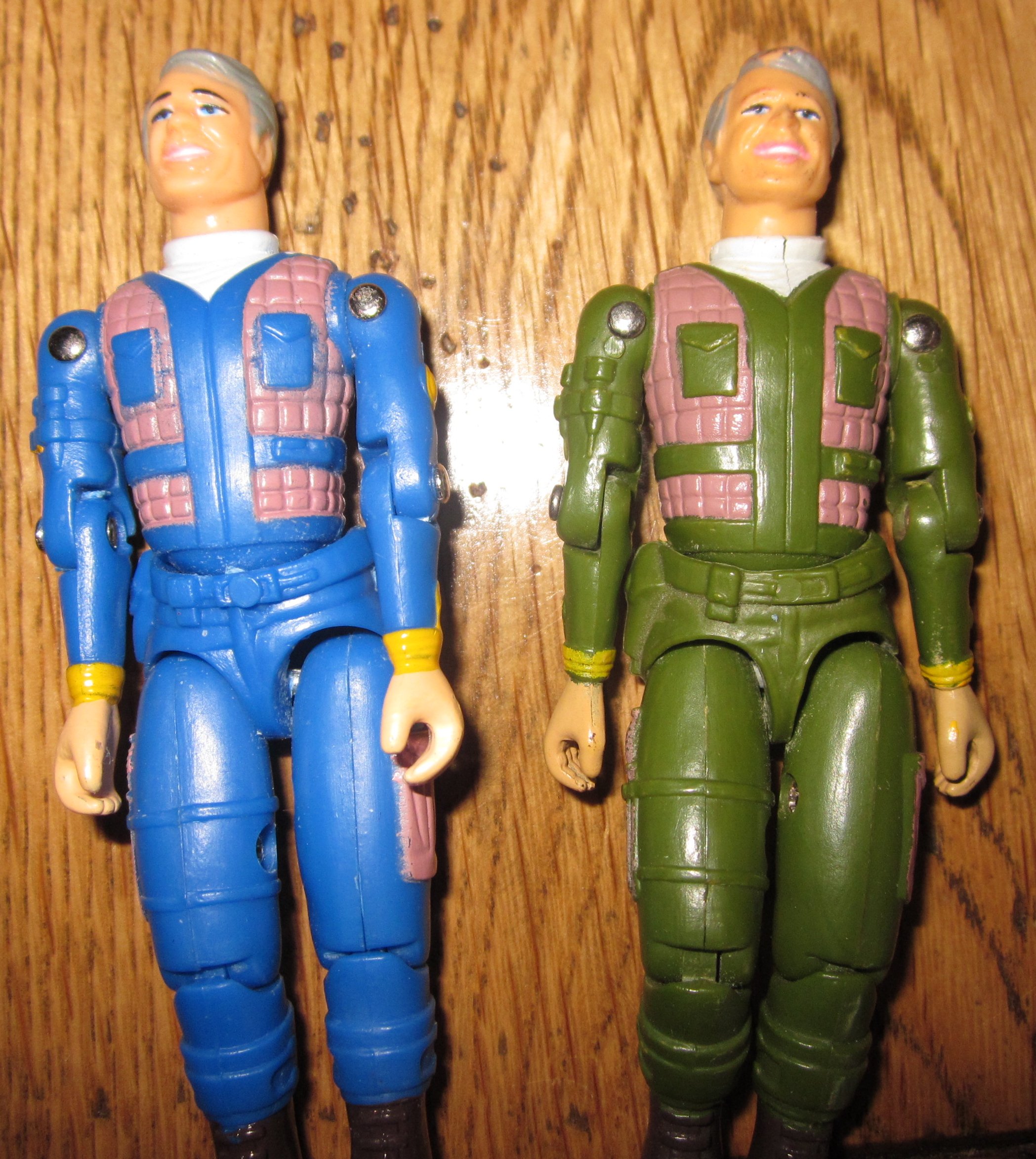 Image credits:
Headquarters packaging picture provided by Alvin Silvrants
Murdock variants group picture provided by Geoffrey Vauthier
---
[3 3/4-inch Archives] [A-Team (Galoob)] [A-Team (Glasslite)] [Miami Vice]