Aliens vs Predator Chess Set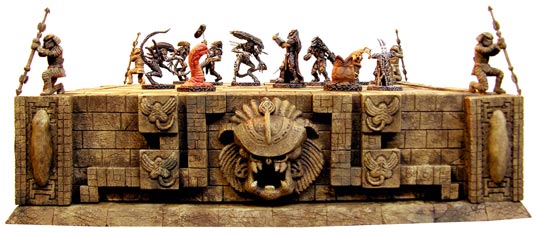 click to see larger version (121k)
May 6, 2004 - SOTA Toys is excited to present the Aliens VS Predator Collectors Chess Set. This limited edition of 5000 features prepainted resin and white metal pieces that are extremely detailed and accurate to the new film. The top of the playing surface is hinged and opens to allow storage of your pieces in felt covered cubicles.

Retail price is $299.99.

Size is 19" L 19" W 5" H.

Release date is Late August 2004.

Also available is a pewter version in a limited edition of 500, Price TBD.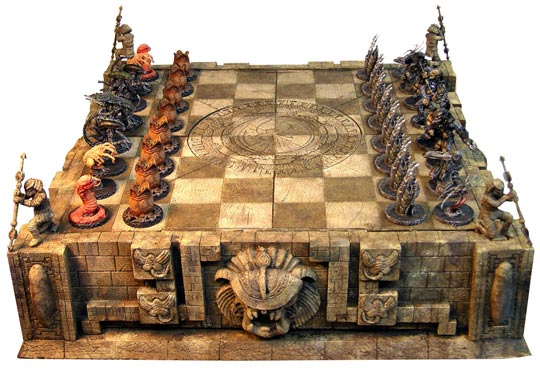 click to see larger version (198k)