18" Pinhead Action Figure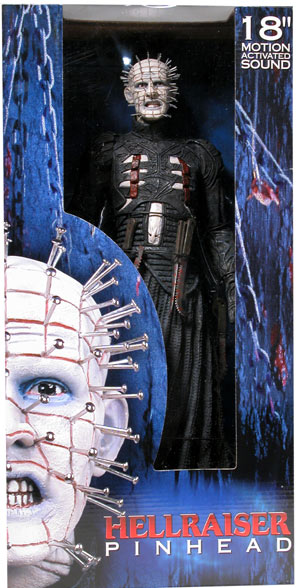 April 2003 - NECA provides the first look at the packaged 18" Pinhead Action Figure with Motion Activated Sound! The 18" version of Pinhead speaks 4 different movie phrases and comes complete with his own puzzle box and scalpel.

Pinhead will be available exclusively at Spencer Gifts in the US. Please check with your local stores and distributors for availability outside of the US.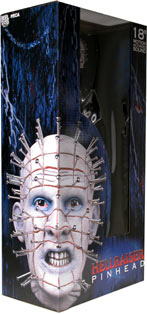 Look for the 18" Pinhead along with the 7" Hellraiser Action Figures Assortment on shelves in May.