Tower's 12" Tortured Souls


November 5, 2002 - Tower Records is pleased to announce the arrival of two of the figures from the highly successful Tortured Souls line from last year, but now in 12" scale. Currently available at www.TowerRecords.com
, both of these figures will be in Tower stores across the country by the end of this week.

Talisac
Tower Records is offering the specialty figure, TALISAC, and our shared exclusive, AGONISTES, for the holidays. Each figure retails for $39.99 and will be the lead in figures for the release of Tortured Souls Series 2 later this month.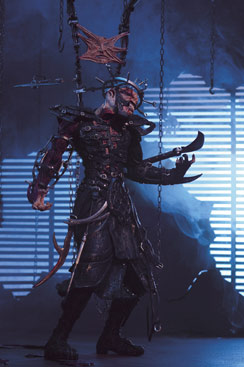 Agonistes
Both figures come with the same accessories as the smaller versions but now, the demented and menacing vision of these figures really come to life in this 12" scale. Individually boxed, each figure is limited in availability and considering how fast the original figures sold, fans will want to grab these fast!