ESCONDIDO, CA, (March 12, 2002) - X Concepts introduces Tech Deck® Skate Crew, a new line of Tech Deck® Dudes featuring some of the worlds most recognized skateboarding icons. The Tech Deck Skate Crew figures will RSP for $4.99 each. They can be found at Kay Bee Toy Stores, Toys R Us, Target, and specialty stores nationwide.

The famed World Industries and Blind characters have been brought to life with the introduction of the Tech Deck Skate Crew. These fun collectible figures feature the popular skateboarding icons true to their personalities. There are twelve figures in the first crew with more coming soon. In the first crew Devil Man, Wet Willy and Flameboy from World Industries are creating their usual havoc. And from Blind, the Reaper is proving that he is still one scary thug.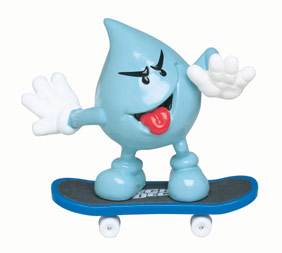 Each Tech Deck Skate Crew features a magnetic feet and board with rolling wheels which allows for a multitude of ways to skate, and they are also fully interchangeable with other Tech Deck Dude's skateboards, surfboards, and snowboards.

Kids can find out about all their favorite TECH DECK DUDES by visiting the official website at www.techdeckdude.com. The interactive site has movies, music, and bios. Plus all the Tech Dudes have their own e-mail address where kids can send correspondence and get a quick personalized reply from their favorite dude.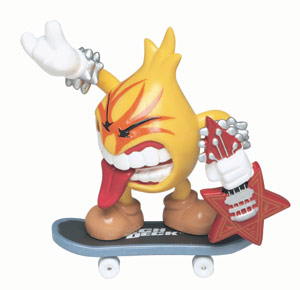 X Concepts® launched an entire genre in action sports collectibles with its creation of TECH DECK®, the #1 name in miniature action sports products. Headquartered in Escondido, California, X Concepts® serves as the exclusive manufacturer and marketer of TECH DECK®, which is available at retail and specialty stores across the United States and throughout the world. More information about TECH DECK® can be found on the company's World Wide Web site, which is located at http://www.techdeck.com.