Classic Batman Mini-Bust Delayed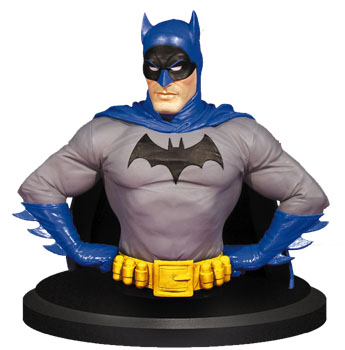 DC Direct has announced that their Classic Batman Mini-Bust has been delayed, and will ship to comic book stores on April 24, 2002, rather than the original in-store date of March 20.

What does this mean to collectors? Extra time to order the mini-bust! Retailers are now allowed to place additional orders for the bust through Diamond Comics Distributors, with a new "cut off date" for orders of March 29. So if you wanted this bust and forgot to pre-order it at your local comic shop, you have just gotten a second chance.