Prof. Dumbledore with 2 Right Arms?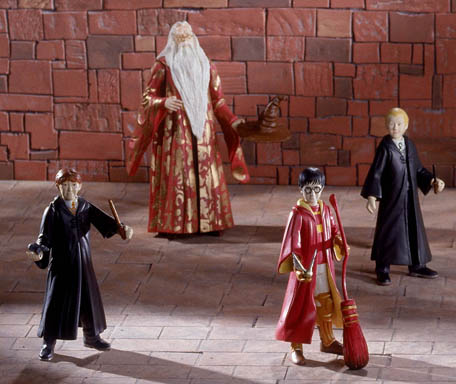 (Prototype Dumbledore pictured above)
RTM has received several emails about the Professor Dumbledore figure in the Harry Potter series from Mattel, and this topic has also popped up from time to time on the ToyBuzz forum:

Why does Professor Dumbledore have two right arms? All the ones I saw look like that.

RTM spoke directly with Mattel about this matter, and it turns out that he does not have two right arms, but it could appear that way due to his sculpt.


One arm is sculpted to hold the Sorting Hat out in front of him, while the other arm is sculpted to be posed behind his back.


In a nutshell, Professor Dumbledore is like the last few Star Trek action figures: he's got an "action pose" and might not look right unless he's posed in the one pose for which he was designed.