Feb 18: Power Rangers Super Samurai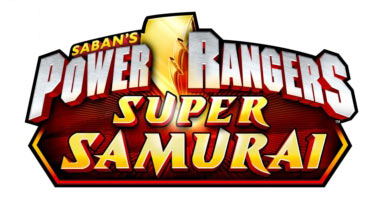 Saban Brands Super-Charges the #1 Kids Action Show

LOS ANGELES, Jan. 30, 2012 -- Saban Brands announces that the number-one kid's action series is getting super-charged bringing even more action, teamwork and humor to televisions nationwide. Power Rangers Super Samurai premieres Sat., Feb. 18th at 12n/11c on Nickelodeon. Combining the familiar themes of friendship, teamwork, fitness, humor and high-powered action seen in Power Rangers Samurai, the all new season will feature new super weapons, super modes and a new super villain that the Samurai Rangers must combine forces against.

"We are so proud of what we've accomplished in just one year, bringing this iconic brand back to its glory," said Elie Dekel, President of Saban Brands. "We are excited to amplify that success and bring an even more powerful season to televisions nationwide each Saturday on Nickelodeon."

Power Rangers Super Samurai powers-up with the Rangers continuing to wage their battle against the evil Master Xandred, who has now joined forces with a new super villain, the malevolent Serrator. The Samurai Rangers learn to harness the power of the legendary Black Box to form all new Megazord combinations and become Super Samurai!

Through the power of the Black Box, the Samurai Rangers are able to tap into the power of their ancestors and unlock Shogun Mode to help protect humanity from the Netherworld's vile villains. The Black Box also allows the Super Samurai to morph into Super Mega Mode inside the MegaZord cockpit, which enhances their powers to aid in the battle against super monsters. In addition, a new super weapon, the Bullzooka, will make its first appearance, harnessing some serious laser power to help in the battle to stop the evil Serrator.

The new series reunites the Samurai Rangers in their quest to save the world from evil, including Jayden (Alex Heartman), the Red Ranger and the team's leader who harbors a secret; Antonio (Steven Skyler), the Gold Ranger who is the most outgoing and playful of the group and a computer genius; Mia (Erika Fong), the Pink Ranger who is the confident and caring "big sister" of the Rangers; Kevin (Najee De-Tiege), the Blue Ranger who is a great swordsman and fully embraces the code of the Samurai; Emily (Brittany Pirtle), the Yellow Ranger, who is the youngest and most optimistic of the group; and Mike (Hector David), the Green Ranger, who is a bit of a rebel and would rather be destroying video monsters than real ones.

Power Rangers Super Samurai premieres on Saturday, February 18th at 12n/11c only on Nickelodeon. Following the premiere, new episodes will air Saturdays at 12n/11c.

About Saban's Power Rangers Super Samurai

Power Rangers Super Samurai is the all-new, half-hour series that features a new cast of Rangers and never-before-seen villains, as well as high-octane action, martial arts and advanced special effects. New episodes premiere Saturdays at noon (ET/PT) on Nickelodeon. Currently in its 20th season, Power Rangers Super Samurai is helmed by Haim Saban, who created and produced the original Mighty Morphin Power Rangers series in 1993. Following its introduction, Power Rangers quickly became the most-watched children's television program in the United States. Emphasizing the importance of teamwork, responsibility and helping others by following the adventures of a group of ordinary young people who "morphed" into superheroes, the series was seen in more than 60 countries, translated into numerous languages, and was a mainstay in the most prominent international children's programming blocks. Power Rangers LLC, which licenses and merchandises the Power Rangers brand, is an affiliate of Saban Brands. For more information, visit www.powerrangers.com.

About Saban Brands

Formed in 2010 as a subsidiary of Saban Capital Group, Saban Brands (SB) was established to acquire and develop a world-class portfolio of properties and capitalize on the company's experience, track record and capabilities in growing and monetizing consumer brands. SB applies a strategic transmedia management approach to enhancing and extending its brands in markets worldwide and to consumers of all ages. The company provides full-service management, marketing, promotion and strategic business development for its intellectual properties including comprehensive strategies unique to each brand, trademark and copyright management and enforcement, creative design, retail development, direct-to-consumer initiatives and specialized property extensions. SB is led by a superior management team with decades of experience in licensing, marketing and finance. For more information, visit www.sabanbrands.com.