DST: Marvel Minimates Classics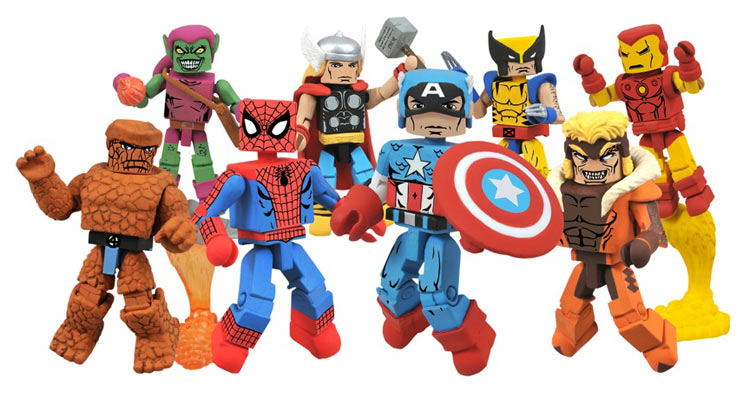 Kickstart Your Minimates Collection with Marvel Minimates Classics!
December 2011 - Marvel Minimates have been around for a decade, and Diamond Select Toys has made hundreds of different characters, but at the end of the day, everybody wants a Minimate of their favorite hero or villain, in the costume that they love best. So for those of you just getting into Marvel Minimates, or simply looking for the essential version of a Marvel icon, DST presents a 10th Anniversary "Best of" wave of two-packs: Wolverine and Sabretooth, Spider-Man and Green Goblin (with glider), Captain America and Thor, and Iron Man and Thing. These timelessly comic-styled Minimates are a great jumping-on point for any collector or retailer, and they're only being offered though Diamond Comics Distributors' Previews catalog, which means they'll hit your local comic shop, specialty store or online retailer this spring!

Get regular Minimates updates on Facebook and Twitter! And check out the rest of our Marvel Minimates offerings here!