DST: Medusa Femme Fatales Statue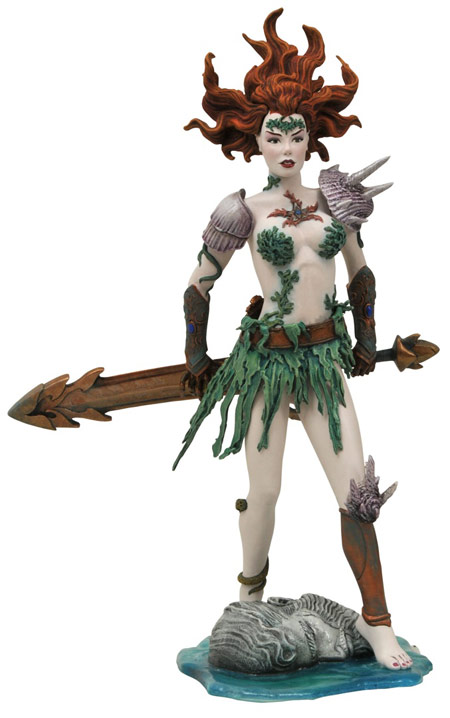 Gaze Upon Medusa! New Femme Fatales Packaging Revealed
November 2011 - Legend has it that any man who laid his eyes upon Medusa would promptly be turned to stone, but a lesser-known legend says that one man has been in her presence without being subjected to that terrible fate. That man was the pirate Calico Jack -- the star of the Pirate Raiders Minimates line, of course -- but now you can join him, thanks to Diamond Select Toys! This 9-inch Femme Fatales statue of Medusa is made of PVC vinyl and poses absolutely no threat to your person, so go ahead and stare at her all you want. We've even put a convenient viewing window in the front of her packaging, shown here for the first time. Look for her in a comic shop or specialty store near you in December! And pick her up in Minimate form in January as part of Femme Fatales Minimates Series 2!

Pictures attached, and posted here.

Read up on how Medusa came into being on the Art Asylum blog.

And see the whole line-up of Femme Fatales here.

Get regular DST updates on Facebook and Twitter!