Even More Marvel vs. Capcom 3 Minimates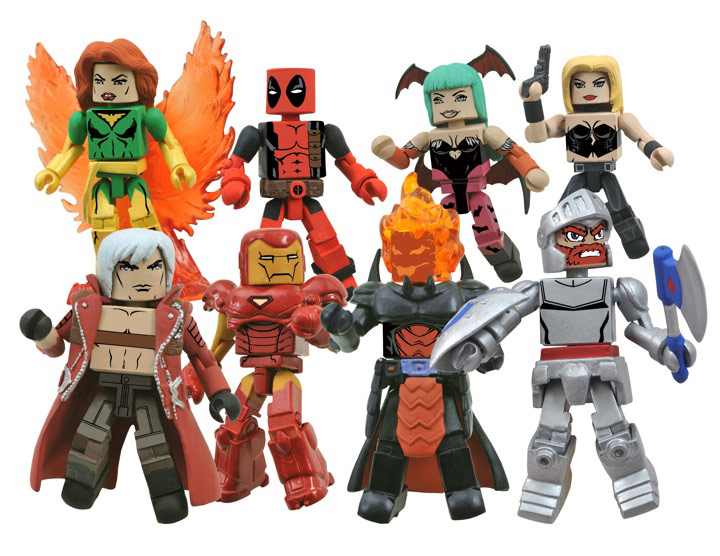 November 2011 - The Toys "R" Us assortment of Marvel Vs. Capcom Minimates Series 1 is in stores now, but this round isn't over yet -- not by a long shot. The specialty assortment is on its way, featuring two exclusive 2-packs that will only be available at specialty stores, online retailers and comic shops. Morrigan, Dormammu, Phoenix and Trish join Iron Man, Arthur, Dante and Deadpool in December, and we've got pictures of them all in package below. Pre-order them from your favorite local comics shop or online toy store today!

For more updates, check DST out on Facebook and Twitter. To find a comic shop near you, use the Comic Shop Locator!

Pictures attached and posted here.