Jason Freeny's 7-Inch Visible Qee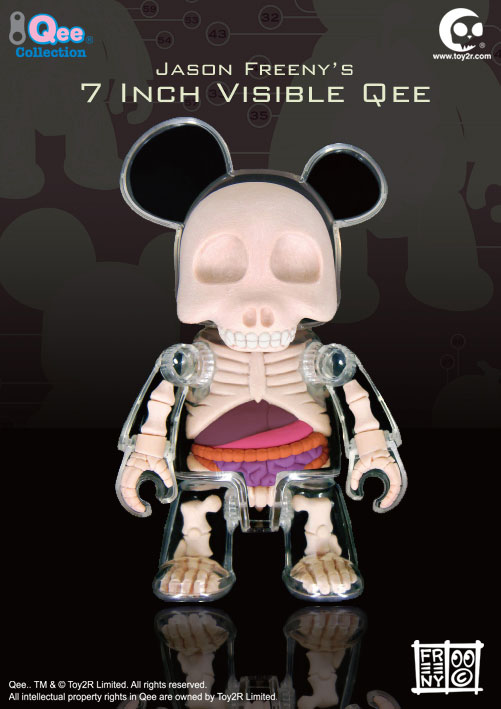 August 2011 - After more than 2 years in the laboratory, Toy2R is thrilled to announce the coming of Jason Freeny's 7 Inch Visible Qee. Based on an original illustration by the artist, Toy2R has taken every effort to recreate this limited edition production Qee in unequivocal detail including having the actual artist sculpt the Qee innards.

Dropping later this year, Freeny fans will delight in finally having a collectible by the artist and with a SRP of $80 a piece – an extremely reasonable price for a collectible of this magnitude. Available in original form and the extremely limited glow-in-the-dark edition, this is a wonderful figure for any fan of designer art toys.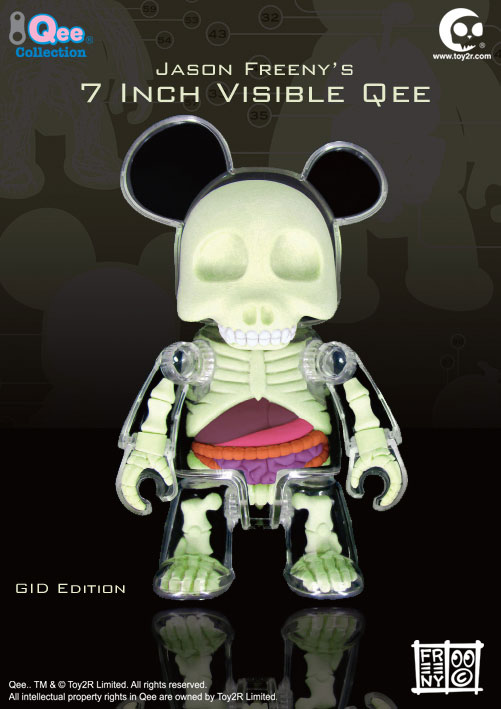 Fans are encouraged to venture to their favorite boutiques to place a pre-order for this figure, as we do not expect these to hang around on the operating table for long. Wholesale orders are currently being accepted for the next two weeks by Apex Trading ([email protected]) or by contacting Toy2R ([email protected]) so act fast!

On the heels of announcing Jason's participating in the upcoming 36 Inch Artist Qee Collection Series Two – we welcome you to Jason Freeny's world – enjoy!