Skelanimal Qees Series 2 Debut and Signing at SDCC
July 2011 - Toy2R is pleased to announce the debut of the highly anticipated Skelanimal Qee Artist Collection Series Two Assortment at SDCC. A limited quantity will be available for fans during the convention at Booth #601 (in collaboration with Fugitive Toys).

The collection consists of designs by Voltaire (Deady fame), Pocket Wookie (his first production toy release), Lunabee, Patricio Oliver (PO!), Albert Art and Nick Z as well as classic versions of the Skelanimal characters Dax, Jack and Kit.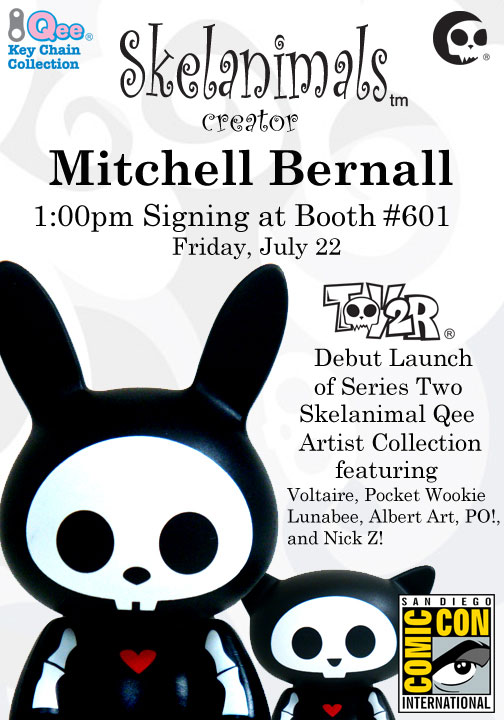 As a bonus, Toy2R will host an exclusive signing on Friday at 1:00 with the creator of the Skelanimals, Mitchell Bernall. Fans are welcome to come by booth #601 to meet Mitchell and have their Skelanimals signed while picking up the newest Qee release.

Come check out the "other side of the con" as Toy2R presents the Skelanimal Qees - 'unearthed for their pleasure!'