Monogram: SDCC-Exclusive Kingdom Hearts Resin Figure Paperweights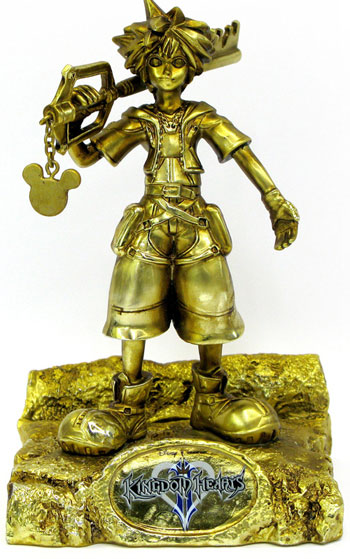 Monogram International Proudly presents GOLD Kingdom Hearts Resin Figure Paperweights

June 2011 - Sora is the main protagonist of the Kingdom Hearts series, as well as a Keyblade wielder. He is an upbeat teenager who may seem simple-minded at times, but is very aware of the importance of his quest. He possesses a strong sense of justice and an unrelenting heart.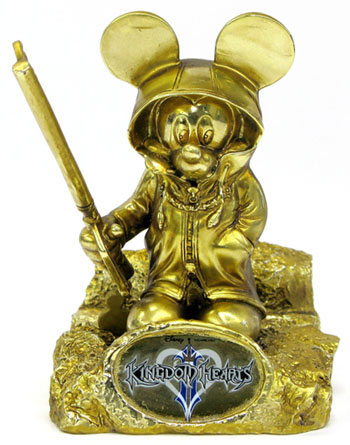 King Mickey, often referred to as The King, His Highness or Your Highness or more commonly as "Your Majesty" is the king of Disney Castle, a recurring character, and, along with Donald and Goofy, the main Disney protagonist in the Kingdom Hearts series.

Exclusive Resin Desk Figural Paperweights! Choose Mickey or Sora (or collect both!)! These beautiful, gold plated collectable paperweights are limited to 50 pieces each and priced at $20.00USD each!

Come see us at Comic Con! We'll be in booth #3744!

Product Features:
1) Featuring Mickey or Sora holding the Kingdom Hearts Sword Key.
2) 3-Dimensional paperweight.
3) Attention to detail is impeccable.
4) Made of poly resin and gold plated.
5) Perfect for Disney fans & Kingdom Hearts fans alike!
6) Can be used as a paperweight or as room décor!
7) Highly collectable! Quantities are extremely limited! Only 50 pieces of each character! Once they're gone, they're gone!