Cover Girls of the DC Universe: Raven Statue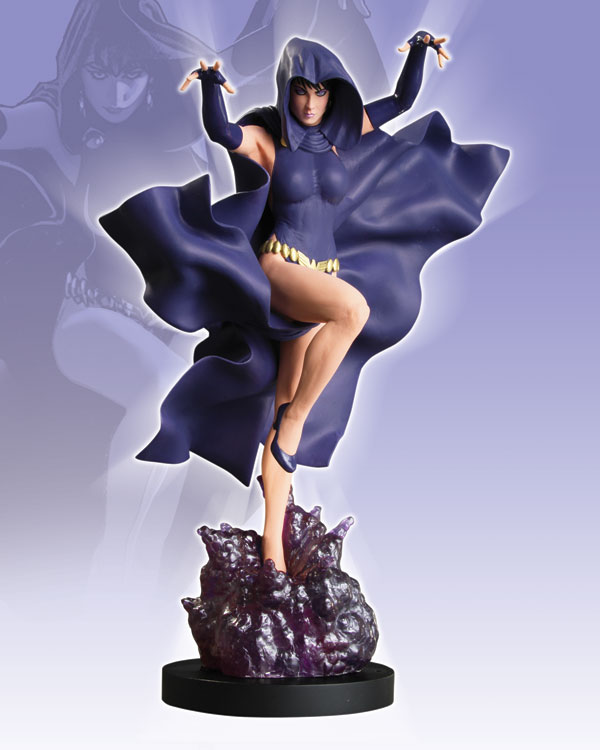 May 2011 - DC Direct - COVER GIRLS OF THE DC UNIVERSE: RAVEN STATUE

DESIGNED BY ADAM HUGHES
SCULPTED BY JACK MATHEWS

MISTRESS OF SHADOWS!

Scion of sorcery and souls, this child of the dark reaches toward the light. With an interdimensional demon lord for a father and a human for a mother, Raven stands between worlds, making her a master manipulator of shadows and darkness.

As a telepathic Teen Titan, Raven uses her psionic abilities to read minds, and as an empath she channels emotions - including inflicting illusions ranging either uplifting or fear-based.

For Raven, it's a constant struggle between dark and light... good vs. evil.

Based on the variant cover of TEEN TITANS #88, this statue is hand-painted, cold-cast porcelain, measures approximately 10.875" high x 8.5" wide x 6" deep, and is packaged in a 4-color box.

On sale January 25, 2012
Statue
$125 US