Voltaire's 5-inch Deady Qee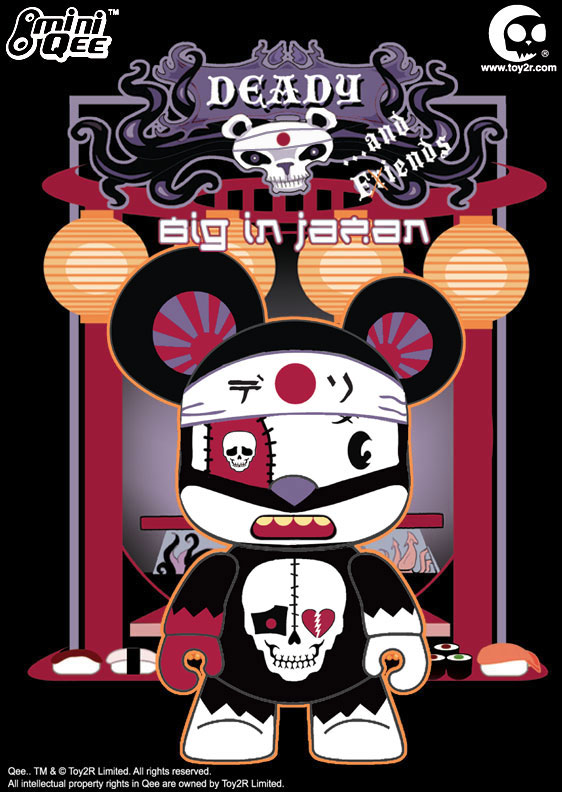 Deady is Back and Big in Japan!

May 2011 - Toy2R proudly announces the development of the next artist 5" Mini Qee - Deady by Voltaire. A long time supporter of Toy2R, Voltaire has created this new design that fits the new 5" Mini Qee format perfectly and will please Deady collectors across the globe.

Fans will be happy as we also announce that Toy2R is partnering up with Adventure Quest Worlds once again to include a special gaming code inside each figure package that will enable you to play the game as Deady in his new outfit featured on the Mini Qee.

AQWorlds is a 100% web browser based MMO with real-time RPG combat, original art and an entire world to explore - so why not explore it as Deady as he takes over the AQ World.

Limited to 500 pcs worldwide, wholesale orders are currently being accepted by Apex Trading ([email protected]). Suggested retail for this new 5" Mini Qee is $28.00 and is expected to drop this summer - so get your order in to take possession of the critter who just may possess you!