Heroes of The DC Universe: Blackest Night: White Lantern Sinestro Bust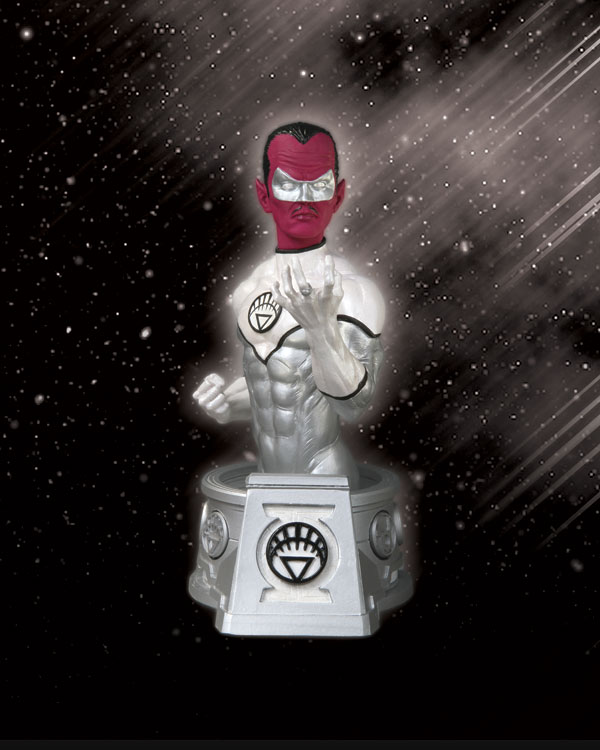 April 2011 - DC Direct - HEROES OF THE DC UNIVERSE: BLACKEST NIGHT: WHITE LANTERN SINESTRO BUST

BASED ON THE ART OF IVAN REIS
SCULPTED BY JIM SHOOP

The BLACKEST NIGHT concludes in mini-bust form!

Each month in 2011, DC Direct released a mini-bust featuring a character from the hugely popular DC Comics' epic BLACKEST NIGHT.

White Lantern Sinestro caps off the HEROES OF THE DC UNIVERSE: BLACKEST NIGHT bust line! The sculpture features Sinestro atop a special base that displays the spectrum of lantern symbols.

The bust is hand-painted, cold-cast in porcelain, measures approximately 5.75" high x 4" wide x 4" deep and is packaged in a 4-color box.

Limited Edition.

On sale December 7, 2011
Bust
$70 US