Toy2R's Pom-Pom Qee Contest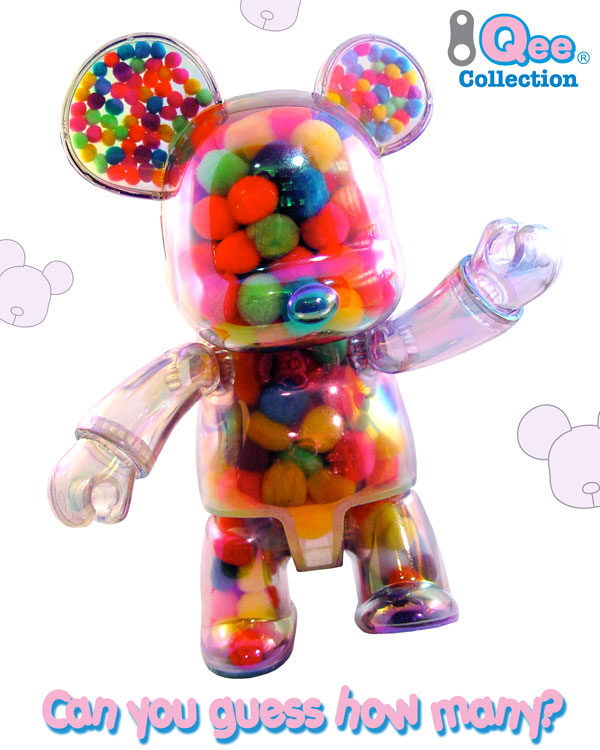 February 2011 - (Toy2R) Okay Qee Fans....

Simple contest, how many pom-poms did we stuff inside our new 7" Clear Qee Body for this contest? Think you know - then post a guess on our Toy2R USA Facebook Page and we will announce the correct number this time next week (MARCH 1st) and one lucky winner will receive a cool box of FREE toys from Toy2R USA! Yep...FREE!

In the event of a tie - we will contact those lucky individuals and perhaps have a Pom-Pom Off, who knows...? The important part is to guess the correct number (including the tiny ones in the ears) and post your guess on the Toy2R USA Facebook Fan Page for your chance to win!

All part of our 10th Anniversary Celebration - Clearly it's Qee!