TOYPOCALYPSE: A Four Horsemen Retrospective
Four Horsemen reporting live from "TOYPOCALYPSE: A Four Horsemen Retrospective"

Beginning tonight (Friday, Feb. 11th at 7pm EST), Four Horsemen Toy Design and TT Underground Gallery present "TOYPOCALYPSE: A Four Horsemen Retrospective."

During the event, the Four Horsemen will be adding live updates and crappy iPhone images to their website: http://www.FourHorsemen.biz

You can also catch their live updates from the show tonight if you're following the Four Horsemen on Twitter: @4HorsemenDesign

If you're going to be in New York City for the 2011 International Toy Fair, be sure to take some time out to go by TT Underground Gallery to check out this overview of more than a decade of the artistic work of one of the most prolific toy design groups in the industry today - the Four Horsemen.

On display will be artwork, prototypes and production pieces of work from not only their own properties and creations, but also of work created during their more than a decade long partnership with the largest toy company on the planet, Mattel.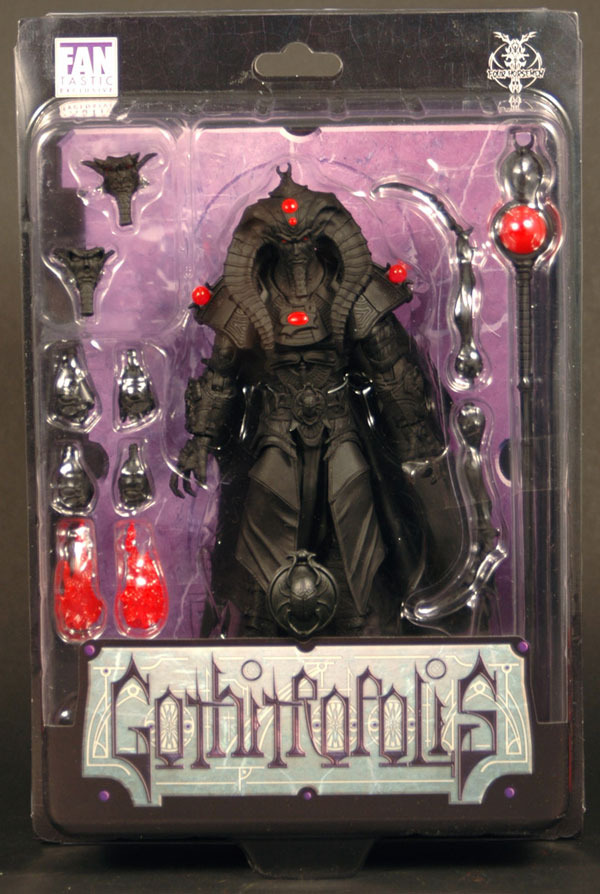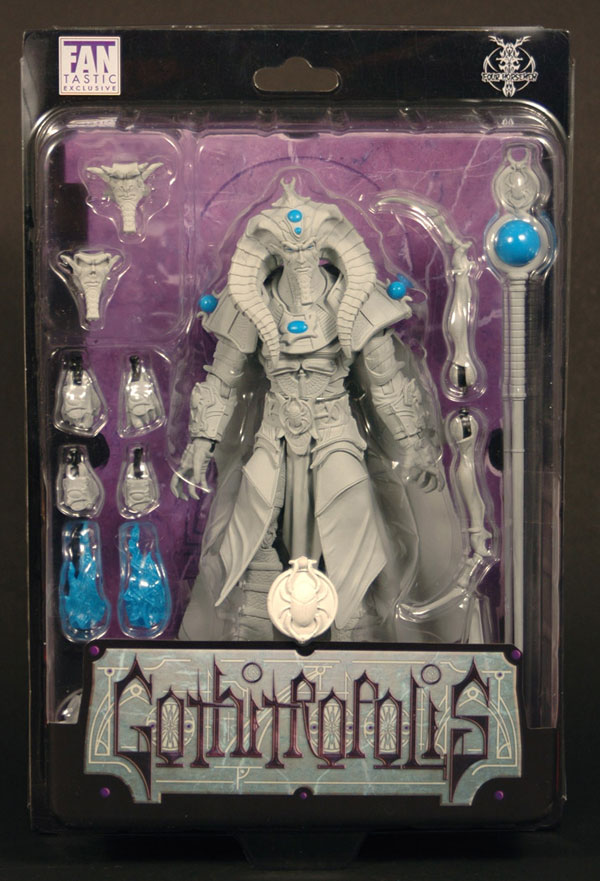 On sale at Toypocalypse - Dark Talisman Scarabus & Light Talisman Scarabus figure sets. The Talisman Scarabus figures are limited to only 100 pairs to be sold at Toypocalypse, each featuring individually hand cast & painted Scarabus Talisman Discs attached to the front of each package. The sets are $100.00 each and all major credit cards will be accepted.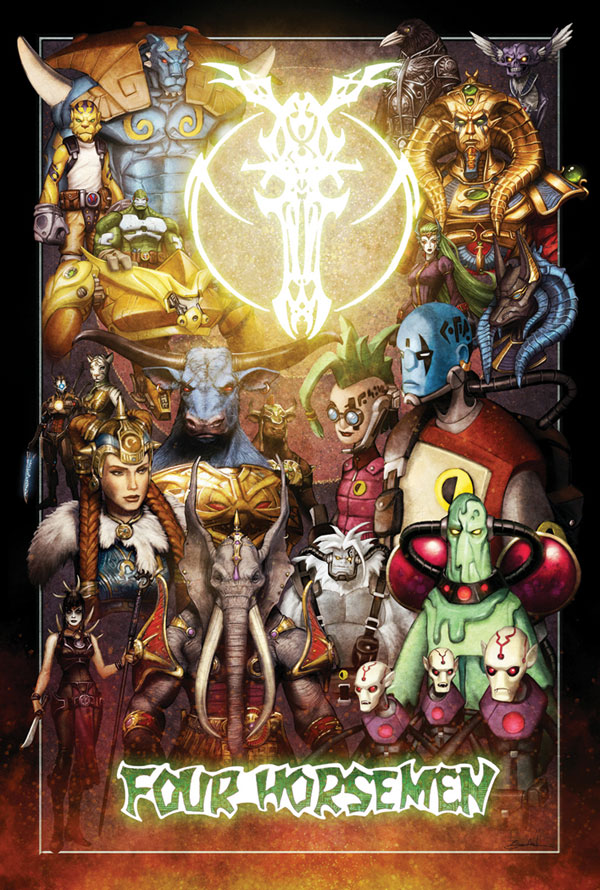 Also on sale at Toypocalypse - the Four Horsemen Poster/Print. Each Four Horsemen Poster/Print is printed on heavy 11"X17" matte stock and will be signed by the artist, Nathan (Baena) Baertsch. If you're at Toypocalypse on opening night, you can also have the Four Horsemen sign them for you in person!

Toypocalypse: A Four Horsemen Retrospective will be open at different times from February 11th through February 17th. Be sure to check FourHorsemen.biz for specific times, dates and location.