Toy2R's 5-inch Mini Qee Collection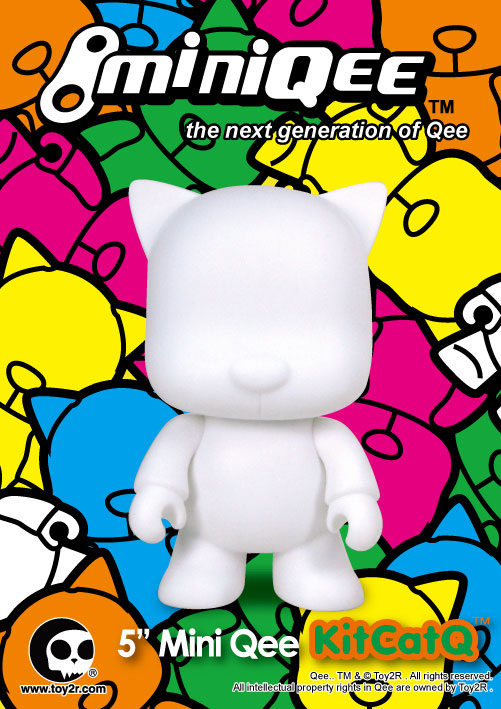 5" Mini Qee Collection - The Full Reveal....

February 2011 - Just about two weeks away from the release of the highly anticipated 5" Mini Qee Collection, Toy2R USA drops the full reveal to the world today!

The complete crew is made up of Toy2R's iconic BEAR and BUNEE character as well as the our mascot, the TOYER. Joining them in the release are MON, KITKAT, PIGEE and SPRAYEE!! The seven make up the complete DIY collection that will be dropping in February. Each 5" scale Qee comes with easily removeable Head and Arms making customizing a breeze! While this is the first time that these characters will be released in the new smaller scale - Sprayee is one of the more sought after pieces. With a Spray Head, this is only the second time this character has been released in DIY form. The first being the 3.5" Baby Qee Scale. And just like its younger and smaller cousin, when you shake Sprayee, you'll hear the classic spray can sound - making this a must for graphitti fans and artists!

Check out the new Mini Qee Teaser Trailer...

Fans and collectors should note that the very first chance to pick up one of these new scale Qees will be during Toy2R's NYC-QEE event being held at Yoyamart on February 14th. There will be a limited quantity available for purchase during the show - so swing by and snag these before anyone else!

Experience the Qeevolution and enjoy the next generation of fun... it's Qee!!