Toy2R's 36 Inch Qee Loves Green Bear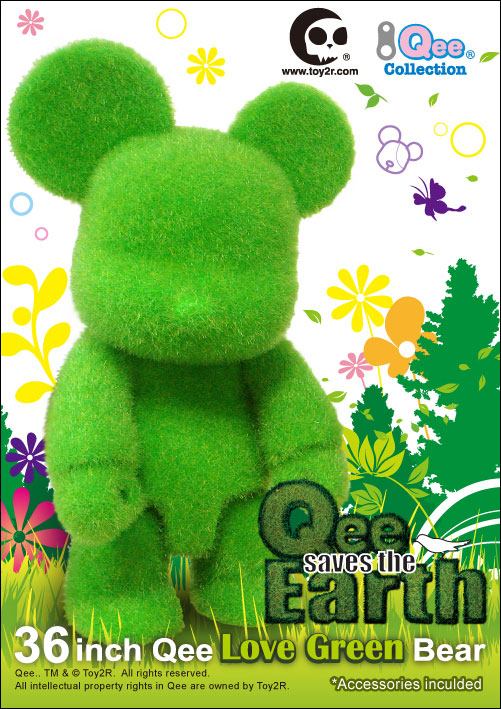 Toy2R's 36 Inch Qee Loves Green Bear

February 2011 - "Sitting quietly, doing nothing, spring comes, and the grass grows by itself"

Following the success of the 8" Love Green Qee Bear, Toy2R goes all out and announces the production of the 36" Qee Loves Green Bear... hailing the arrival of spring and signifying growth, renewal and good health.

This giant flocked monument to spring will include accessories like its smaller cousin but will be limited in production and only made by special order. With an estimated SRP of $2400, the Love Green Qee Bear is the fist new 36" Qee released as part of the 10th Anniversary of Qee for 2011.

Contact Toy2R for more information ([email protected])