Living Dead Dolls 2012 Calendar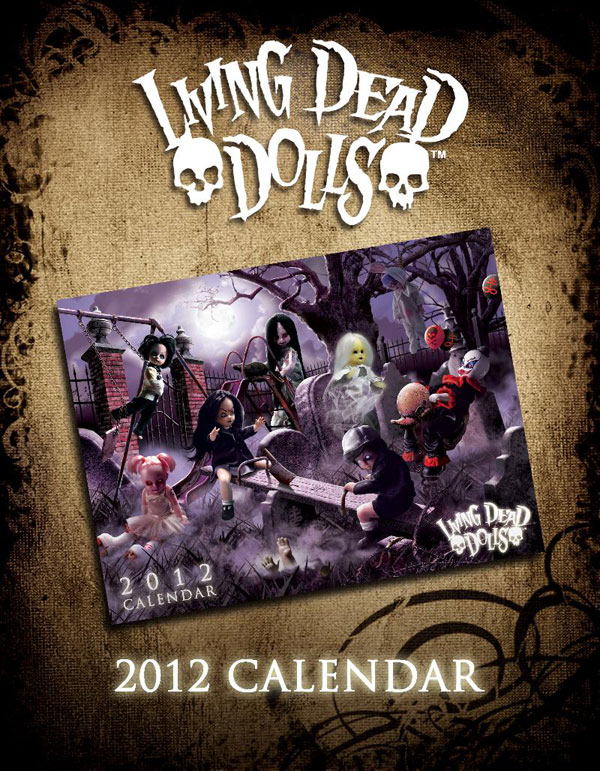 Living Dead Dolls 2012 Calendar

February 2011 - Living Dead Dolls 13 Month Calendar new for 2012. Celebrate your inevitable march towards the grave with the official Living Dead Dolls 2012 Calendar. The calendar showcases eye popping new digital illustrations featuring the Living Dead Dolls, and features the "Death Dates" of every doll up to Living Dead Doll Series 21.

Printed on sturdy 9 x 12 inch stock (18 x 12 when open).
Ships late July 2011.

Available for pre-order at finer retailers or at http://www.mezcotoyz.com/store/detail.aspx?ID=920