January 11: UNO's $1 Retro Packs & Apps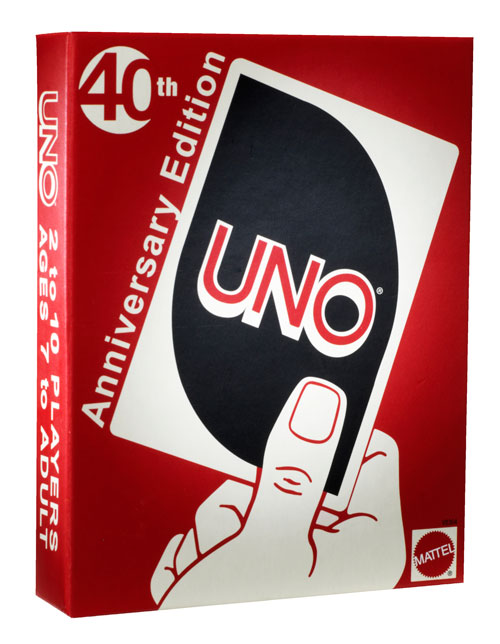 Celebrate the 40th Anniversary of UNO(R) on 1/11/11 with Limited Edition $1 Retro Card Games and $1 iPhone Applications

January 10, 2011 - UNO® has a Happy Birthday on Tuesday 1/11/11 with a special "UNO®" promotion! For a limited time only, while supplies last at participating retailers, UNO® fans nationwide will be able to purchase an iconic UNO® Retro Card Game for only $1!

The ultra popular UNO® iPhone and iPad applications from Gameloft will also be available for the special anniversary price of $1 (1/11/11 only).

Created by a barber shop owner in Ohio in 1971, UNO® is America's No. 1 card game brand and is available in more than 80 countries throughout the world.

WHAT: $1 UNO® Retro Card Games and $1 UNO® mobile applications on iTunes for the 40th anniversary
WHEN: Tuesday, January 11, 2011
WHERE: UNO® Retro Card Games will be available at participating retailers
UNO® iPhone and iPad applications from Gameloft will be available on iTunes