G.I. Joecon 2011 Registration Is Live
G.I. Joecon 2011 Registration is LIVE! Full reveal of 2011 3 ¾ inch and 12 inch convention sets.

Fort Worth, TX - January 6, 2011 - Fun Publications, Inc., licensee for Hasbro's official G.I. Joe Collectors' Convention, G.I.Joecon, has launched their online Registration for G.I. Joecon 2011! This years 3 ¾-inch convention set "Mission Brazil II" features fan favorites Captain Claymore, Dial-Tone, Wet Suit, Sparta, Steel Cobra and more. This set features 15 figures in all and is a 25th anniversary styling homage to the original 1980's Mission Brazil set.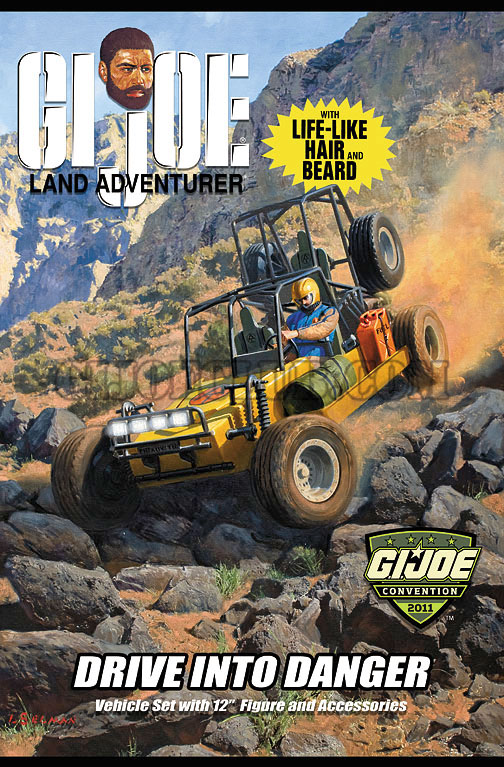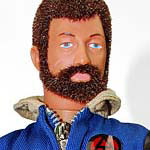 For 12-inch collectors, attendees can choose the exciting "Drive in to Danger" Adventure Team set. The figure and vehicle set is one of the best 12-inch convention sets produced to date!

G.I.Joecon will be held from March 31st - April 3rd at the Walt Disney World Resort in Orlando, Florida. G.I. Joecon features a weekend long slate of panels, seminars, autograph sessions, a Film Festival, Costume Contest, Casino Night and of course the huge Dealer room featuring Hasbro, G.I. Joe vendors and various licensees. Fans of both G.I. Joe and pop culture will get to experience everything G.I. Joe this spring in Orlando, Florida!

For more information on G.I.Joecon, the weekend activities and the exclusive figure offering, please visit www.GIJoecon.com.

About HASBRO

Hasbro, Inc. (NYSE:HAS) is a worldwide leader in children's and family leisure time products and services with a rich portfolio of brands and entertainment properties that provides some of the highest quality and most recognizable play and recreational experiences in the world. As a brand-driven, consumer-focused global company, Hasbro brings to market a range of toys, games and licensed products, from traditional to high-tech and digital, under such powerful brand names as TRANSFORMERS, PLAYSKOOL, TONKA, MILTON BRADLEY, PARKER BROTHERS, G.I. JOE and WIZARDS OF THE COAST. Come see how we inspire play through our brands at http://www.hasbro.com. (C) 2011 Hasbro, Inc. All Rights Reserved.

About FUN PUBLICATIONS, INC.

For over 15 years, Fun Publications, Inc. has been a Hasbro licensee offering fans and collectors of pop culture memorabilia news, exclusive product and family events through different print offerings, websites, collector clubs and brand specific conventions such as GIJoeCon and BotCon. Located in Fort Worth Texas, Fun Publications reaches a large audience, serving the United States and many other countries such as Japan, Great Britain, Brazil, Australia and Canada. For more information visit www.TransformersClub.com, www.GIJoeClub.com, www.GIJoeCon.com, and www.BotCon.com.