Toy2R USA's "Back By Popular Demand" Sale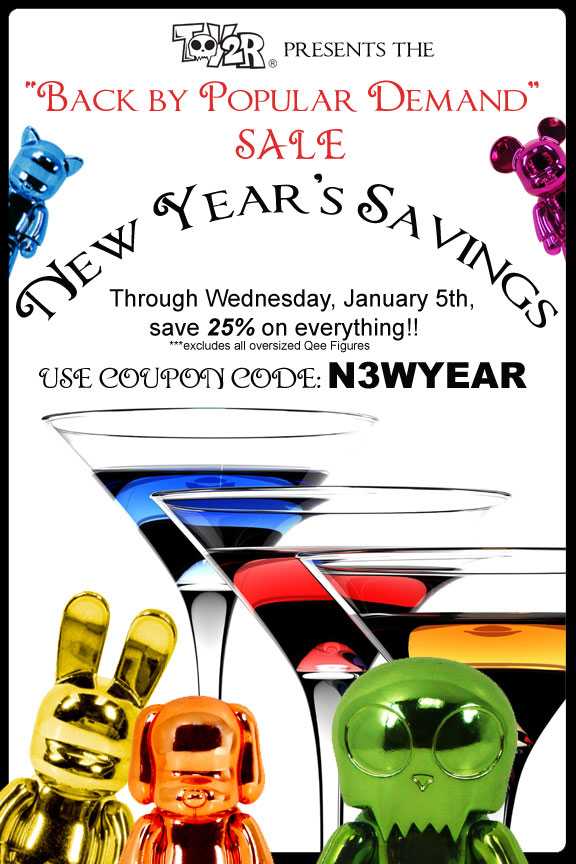 December 2010 - That's right, Back By Popular Demand, Toy2R gives collectors another chance to get some New Year's Savings!

Flushed with all that holiday cash from under the tree or stuck in your stockings? Well now, head on over to www.toy2rusa.com and check out using the coupon code N3WYEAR and receive 25% off your order! That's right - more savings to ring in the new year with. Going on now through Wednesday, January 5th, the Toy2R USA web store has got the goods you're looking for.

Act quickly, even though the sale lasts through the 5th, some stock is limited, so get your hands on the Qees and figures that matter.

25% off everything in the store (**excluding all oversized Qees 16" and larger).

Happy New Year from Toy2R USA!