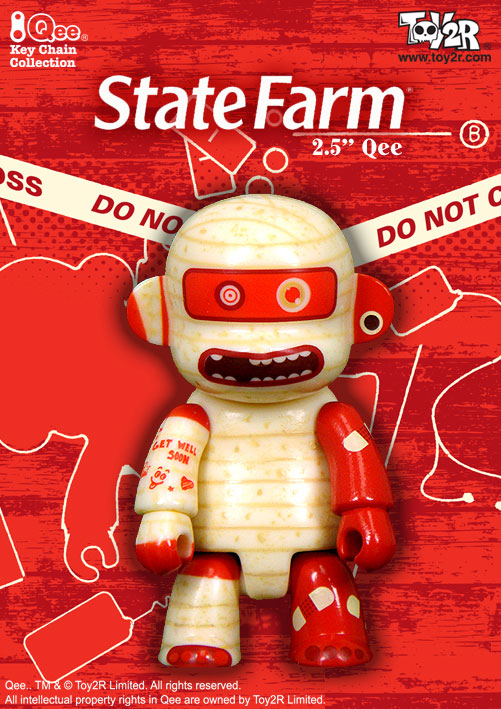 2.5" State Farm Mon Qee

December 2010 - State Farm tapped Archrival (Youth Marketing Group) to help them connect with young adults, so the Lincoln based team developed a program to resonate with the college crowd.

College students loved receiving insurance "samples," and got a kick out of reusing the fake busted window clings on their friends cars. Funny handouts spoke to the college lifestyle, and unexpected tactics like arrow posters caught their attention to generate leads for local agents.

Toy2R was asked to be a part of this campaign by creating the limited edition State Farm 2.5" Mon Qee designed by the team at Archrival.

To see more - check out Archrival's site: http://www.archrival.com/work/6/state-farm-campus-attack