Designer Con Alert - Emilio Garcia's 8" Brain Pattern Qee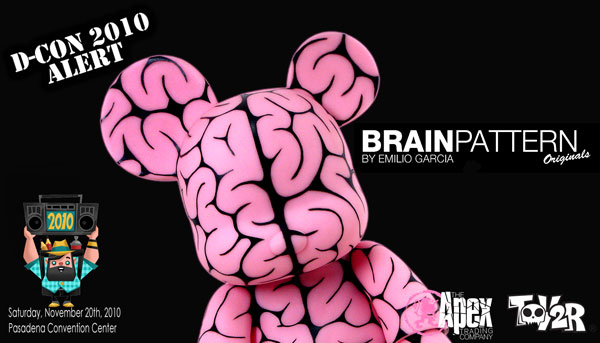 November 18, 2010 - Designer Con Alert - Day Four

Wanna pick our brain? What about Emilio Garcia's - in the form of his newest release - the 8" Brain Pattern Qee!

That's right - the long awaited follow up to his Mini Jumping Brain figure line, Toy2R is proud to announce that the Brain Pattern Qee will be available during Saturday's Designer Con in Pasadena at the Toy2R / Apex booth #302. Limited to only 500 pcs around the globe - lucky fans will be able to walk away with a real treat on Saturday.

For those not making the trip - Toy2R USA has the Qee available right now for delivery - check out the 8" Brain Pattern Qee Bear online and get him delivered to your door.

Whether you make the trek or order it from home - there's nothing quite like using your brain.... mmmmm brains!