Hasbro Star Wars Walmart Exclusives (9 Images)


October 2010 - Hasbro has released a summary of which Star Wars toys will be exclusive to which retail store - this is the Walmart edition.


STAR WARS® JABBA'S THRONE
(Approximate Retail Price: $38.88/Retailer: Wal-Mart) – In Stores Now
Bring your favorite STAR WARS stories to "life" with this detailed JABBA'S THRONE set. Place your JABBA THE HUTT™ and SALACIOUS CRUMB™ figures on the throne to watch as your Twi'lek dancer OOLA™ figure performs. Use JABBA'S poseable tail to show his approval for the dance - or move SALACIOUS CRUMB to indicate his master's displeasure! Then, set the crime lord and his henchman back on the throne to await his next sinister appointment.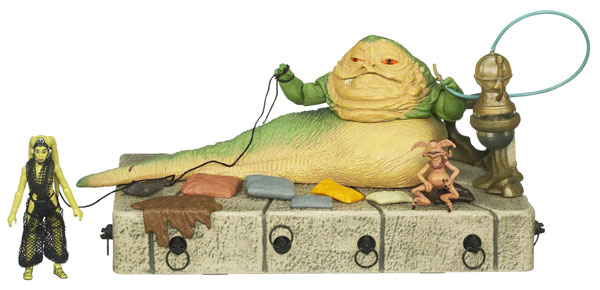 STAR WARS®: THE CLONE WARS™ MALEVOLENCE COLLECTION
(Approximate Retail Price: $15.97/Retailer: Wal-Mart) – In Stores Now
Collect all three of the STAR WARS: THE CLONE WARS DVD and two figure packs. The RISING MALEVOLENCE set includes AHSOKA™ and PLO KLOON™ figures, the SHADOW OF MALEVOLENCE set includes ANAKIN SKYWALKER™ and MATCHSTICK figures, and the DESTROY MALEVOLENCE set includes OBI-WAN KENOBI™ and GENERAL GRIEVOUS™ figures. Each set also includes a DVD and CLONE WARS GALACTIC BATTLE GAME™ cards. Each set sold separately.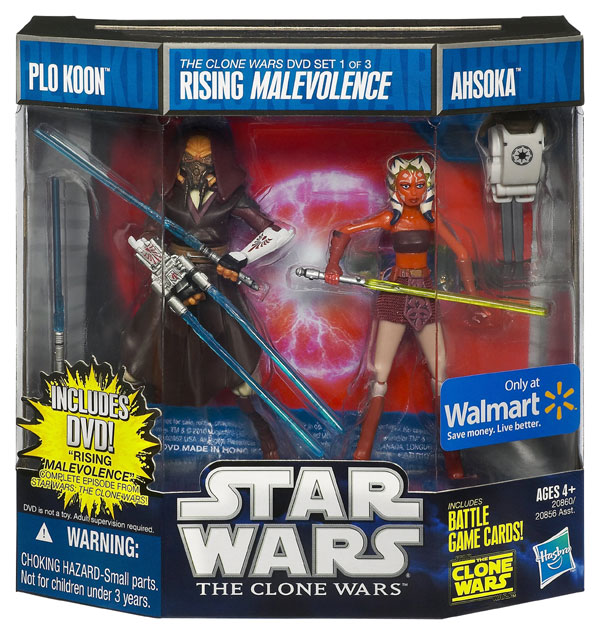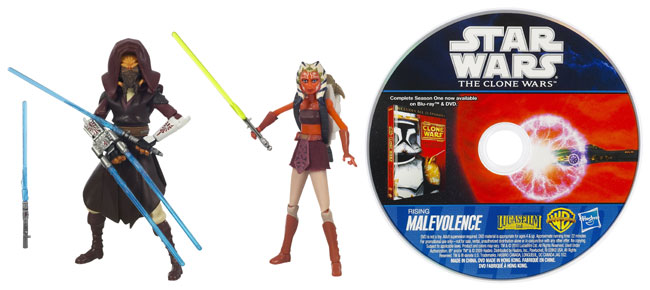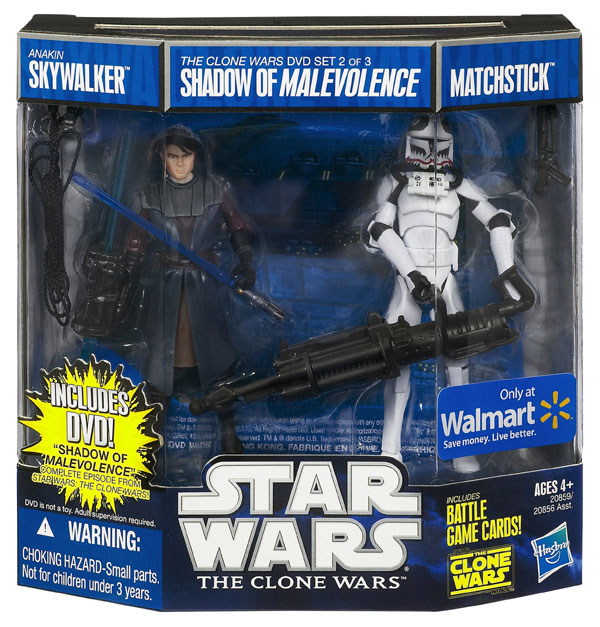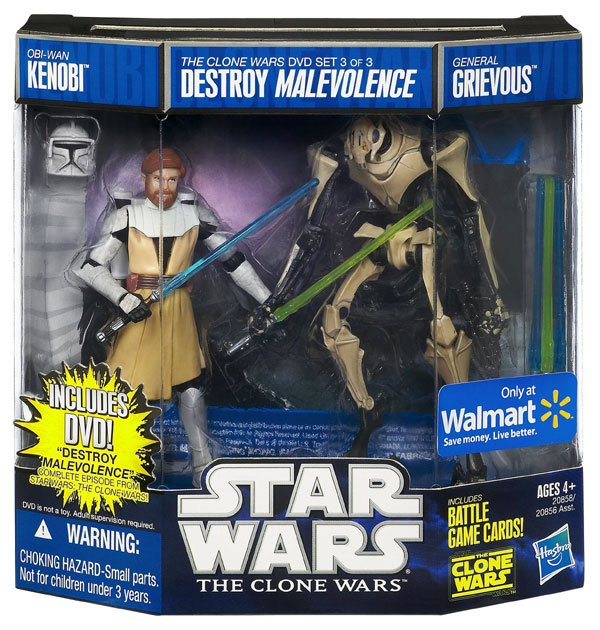 STAR WARS® KIT FISTO'S JEDI STARFIGHTER™
(Approximate Retail Price: $24.97/Retailer: Wal-Mart) – In Stores Now
Launch yourself into action with this awesome KIT FISTO'S JEDI STARFIGHTER vehicle! This amazing starfighter splits into two separate vehicles - making it one very versatile fighter. The launching projectile accessories on both versions make them a threat to any Separatist fighters they encounter. Fit a droid figure in the droid socket and a figure in the cockpit (figures sold separately) and blast off for adventure!

STAR WARS® IMPERIAL TIE BOMBER™
(Approximate Retail Price: $38.97/Retailer: Wal-Mart) – Coming to stores in December, soar into a battle of epic proportions! This IMPERIAL TIE BOMBER vehicle features the firepower and the intricate details to make the action feel as realistic as possible. Put a figure (sold separately) into the highly detailed cockpit and prepare to blast into battle. Once you've spotted the enemy below, drop the bomb accessories from the bay. Are enemy starfighters heading your way? Fire the missile accessory to protect yourself. If they just keep coming, you've got no choice: use your removable ejection seat to take your pilot to safety! But don't forget - as soon as one battle is over, the next one begins!