Green Lantern vs. Sinestro Mini Statue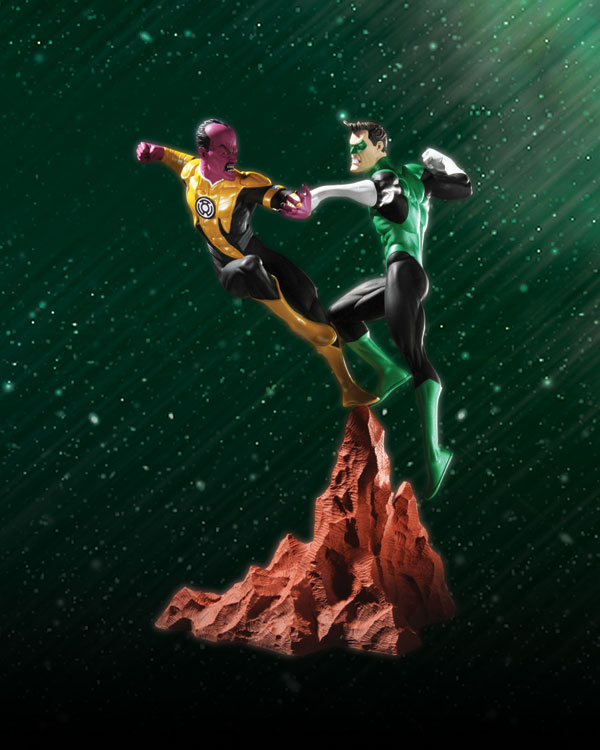 October 2010 - DC Direct - GREEN LANTERN VS. SINESTRO MINI STATUE

DESIGNED & SCULPTED BY TIM BRUCKNER

A Battle of wills!

In space, only your opponent can hear your screams.

Green Lantern Hal Jordan fights arch-nemesis Sinestro in flight, hovering above a jagged chunk of asteroid.

This full color, hand-painted, cold-cast porcelain mini statue measures approximately 9.75" high x 5.5" wide x 4.75" deep, and is packaged in a 4-color box.

Limited Edition.

On sale June 8, 2011
Mini Statue
$125 US