Jason Freeny's Special Edition 2.5" Skelanimal Qee - GID Version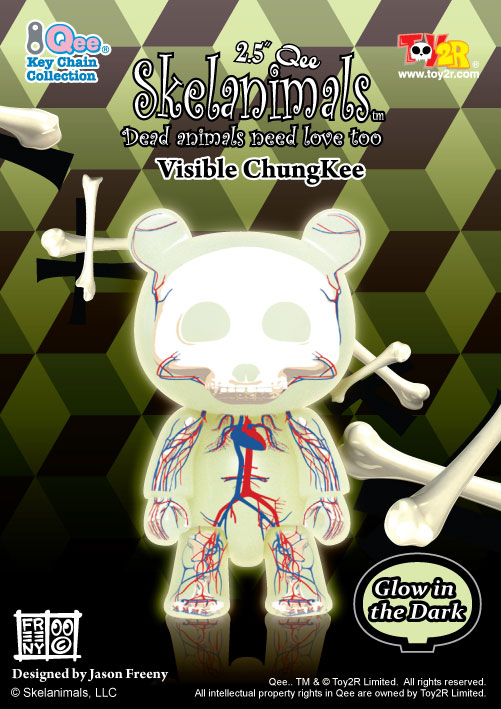 Jason Freeny - Special Edition GID Version 2.5" Skelanimal Qee

"Anatomy is destiny" - Sigmund Freud

October 2010 - As destiny would have it - the overwhelming response to Jason Freeny's Special Edition Skelanimal Qee - Black Version has determined that collectors and fans need a companion piece. With that Toy2R proudly presents the Glow-in-the-Dark version of Jason Freeny's Visible Chungee Qee.

Strictly limited to only 1000 pieces worldwide - this Qee will drop in November - just in time for the holidays. Toy2R USA will make the Qee available for pre-order through its webstore before the end of the week - so fans can assure themselves that they will be able to get one of these cool collectibles.

Get in on the inside and snatch up your Visible Chungkee Qees before they're all gone - its only a matter of time. Also - don't forget meet Jason Freeny this weekend at NYCC - the doctor is in!