Ame-Comi Heroine Series: Raven PVC Figure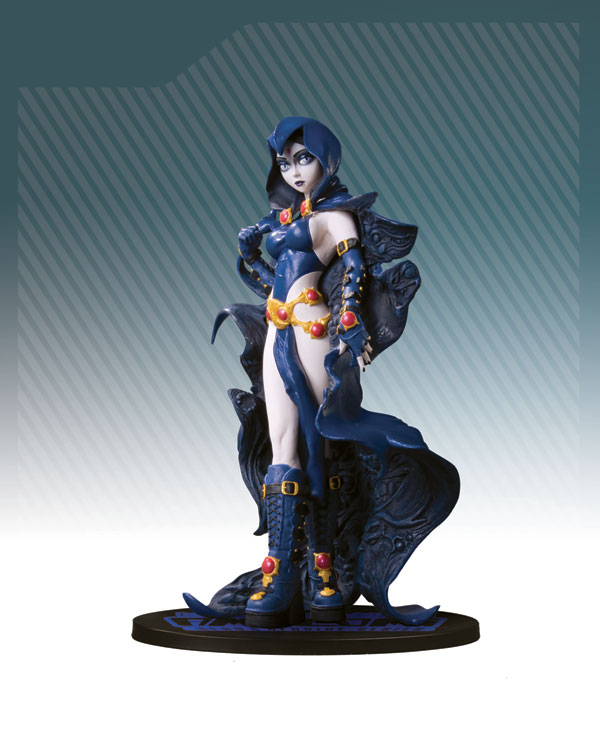 September 2010 - DC Direct - AME-COMI HEROINE SERIES: RAVEN PVC FIGURE
SCULPTED BY SAM GREENWELL

OH MY GOTH!

Sweeping shadows in black and midnight blue, post-punk pretty Raven keeps her emotions in check so the dark magic of her heritage doesn't devour her whole.

Caped in swirling dark waves, this gloomcookie's cloak of night locks in screaming lost souls, bats and beasts and terrors with teeth - including monster dad, the demon Trigon.

Packaged in a 4-color window box with J-hook, this non-articulated PVC statue stands approximately 9" high and includes a display base.

On sale May 11, 2011
Statue
$70 US