8" Brain Pattern Qee by Emilio Garcia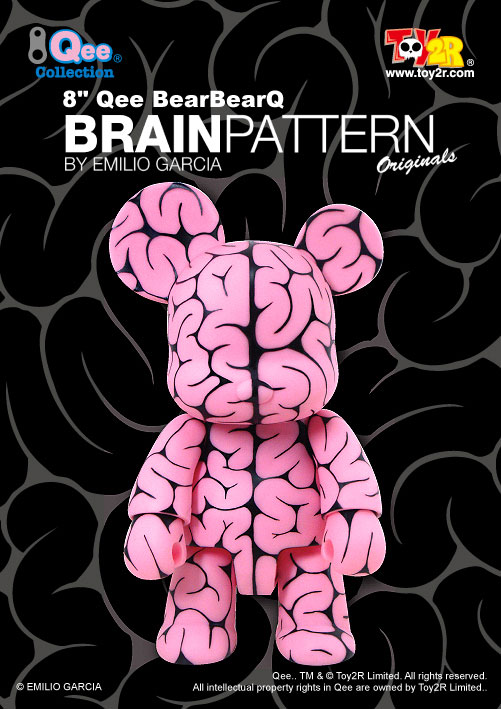 8" Brain Pattern Qee by Emilio Garcia dropping soon!!

"Correct care and use of your brain is the key to a stimulating existence and ultimate contentment." – W. Richie Russell (1975)

September 2010 - From the creative mind behind the Jumping Brain figure comes his newest and albeit Qee creation – the 8" Brain Pattern Qee. Set to drop at the beginning of October – this limited edition artist Qee is still available for wholesale orders through Apex Trading Company by emailing them at [email protected]

A fantastic treat for this confectionary filled month, this will be Emilio's first production Qee figure and Toy2R is proud to share it with all of the world. Currently available for pre-order through the Toy2R USA web store and various fine designer toy retailers.

Don't forget to enter Toy2R's 15 Weeks to Celebrate 15 Years Contest - Week Two begins today!!