Snozzberry Sundae 16" Qee Bear @ Gallery 1988 Exhibit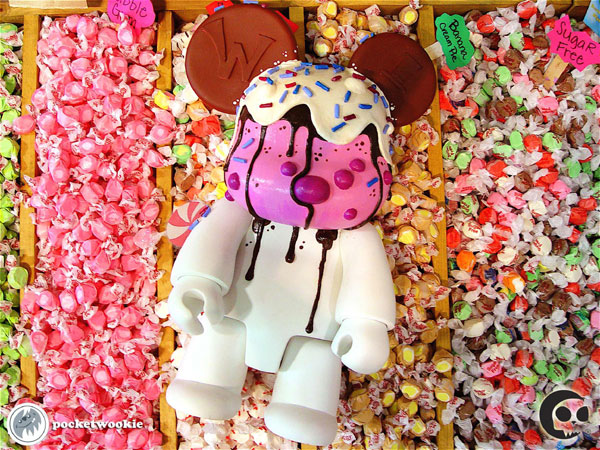 September 2010 - Toy2R is proud to present designer toy confectionary customizer, PocketWookie's submission for the Crazy 4 Cult: Customs show at Gallery 1988 in San Francisco.

Pocket Wookie's 16" Snozzberry Sundae Qee Bear is one sweet treat and should be a crowd pleaser when the exhibit opens tomorrow, September 4th from 7-10pm.

The Snozzberry is a mysterious fruit that has no origin. However Willy Wonka's wallpaper was rumored to taste like snozzberries!

The exhibit will feature custom vinyl toys, plush and sculptures all based on popular cult films. Pocket Wookie joins the ranks of over 30 artists from across the globe to take part in this culty custom show. If you're in the bay area - don't miss this for the world!