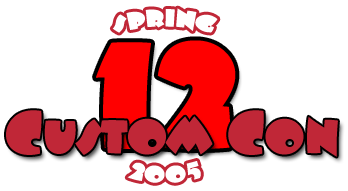 ZODIAC ASCENDANT
PLASTIC KNIGHTS AND TOY BIZ HAVE ONCE AGAIN TEAMED TO FILL ANOTHER VOID IN THE MARVEL UNIVERSE. AFTER LAST CON'S SHOWING, FOLKS HAVE BEEN BEGGING FOR MORE BAD GUYS.
"THIS YEAR WE DECIDED TO DO SOMETHING A LITTLE DIFFERENT," SAID BROTHER VOODOO OF PLASTIC KNIGHTS. "WE TOOK A REALLY LAME SUPER VILLIAN TEAM AND RE-CONCEPTUALIZED THEM, WE THINK THEY LOOK MUCH MORE FORMIDABLE NOW." "THIS NEW TEAM IS BASED ON THE SAME OLD PREMISE. TWELVE SUPER-VILLIANS, EACH ONE REPRESENTING A DIFFERENT SIGN OF THE ZODIAC, ONLY THIS TIME THEY ARE TIED TOGETHER BY THE ZODIAC KEY, WHICH IS A TRANS-DIMENSIONAL TRANSPORTER LINKED TO THE GLYPH ON EACH MEMBERS ARMOR," BROTHER VOODOO WAS QUOTED AS SAYING.
THE OLD TEAM, WITH ALL DUE RESPECT TO THE ARTISTS BACK THEN WERE COSTUME CHALLENGED, AND PRETTY LAME, THESE GUYS AND GALS ARE NOT LAME, NOT FASHION FAUX PAUS, AND NOT PUSHOVERS. WHOEVER THE MYSTERIOUS BENEFACTOR BEHIND THIS TEAM IS, BUILT THEM FOR ONE PURPOSE. THE DESTRUCTION OF THE AVENGERS. THE OLD ZODIAC USED TO BE COMPRISED OF SO-CALLED CRIMINAL MASTERMINDS BASED IN CITIES ALL ACROSS THE COUNTRY, BUT THIS TEAM HAS A SUPER-POWERED BASE OF OPERATIONS IN GOOD OL' NEW YORK, NEW YORK. THIS TEAM LOOKS LIKE IT COULD KICK SOME SERIOUS AVENGER A##. SO WHAT ARE WE WAITING FOR? LET'S PRESENT THE ALL NEW. ALL DEADLY. ZODIAC ASCENDANT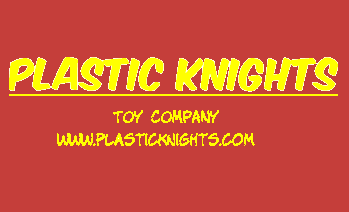 LOOK FOR MORE FROM PLASTIC KNIGHTS TOYS COMING SOON!
IN YEARS PAST, THE ZODIAC WOULD MAKE ITS OCCASIONAL APPEARANCE IN THE PAGES OF MARVEL COMICS AVENGERS BOOK. THEY WERE ALWAYS DEFEATED. THAT'S ALL ABOUT TO CHANGE. A MYSTERIOUS AND HIDDEN BEING HAS REFORMED THE ZODIAC, THE TEAM CONSISTING OF MUTANTS, TECHNOLOGICALLY ENHANCED, AND MYSTICALLY EMPOWERED SUPER BEINGS HAVE BEEN BROUGHT TOGETHER FOR THE SOLE PURPOSE OF DESTROYING THE AVENGERS. EACH MEMBER WEARS THEIR ASTRAL GLYPH ON THIS ARMOR, EACH GLYPH IS MYSTICALLY LINKED WITH THEIR FIELD LEADER LEO'S ZODIAC KEY STAFF WHICH CAN TELEPORT THE TEAM AWAY. THIS ZODIAC MAY BE MORE THAN THE AVENGERS CAN HANDLE.
THIS ZODIAC IS THE ALL NEW. ALL DEADLY. ZODIAC ASCENDANT.
FIRE
LEO - TEAM LEADER AND CHARGED WITH GENETICALLY ENHANCED STRENGTH OF THE LION, KEEPER OF THE ZODIAC KEY.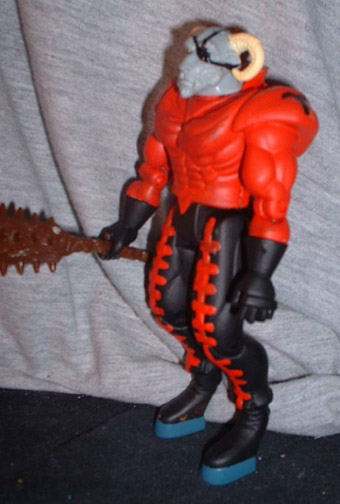 ARIES - TACTICIAN OF THE GROUP, ENHANCED MYSTICALLY WITH GREAT AGILITY.
SAGITARRIUS - MUTANT BOWMAN, SHARPSHOOTER, AND HUNTER THIS SKILLED ASSASSIN NEVER MISSES.
AIR
LIBRA - BLIND PSI-WITCH, ARMED WITH THE PSI-BLADES TO METE OUT HER OWN FORM OF JUSTICE.
AQUARIUS - MASKED MASTER OF WATER, HIS CONTROL OVER WATER IS NOT UNDERSTOOD.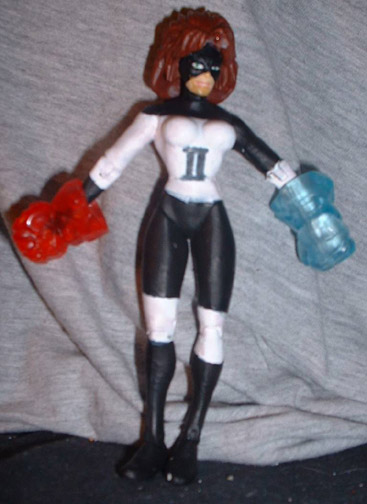 GEMINI - THIS TWISTED TIME JUMPER SUFFERS FROM MULTIPLE PERSONALITIES DISORDER AND CAN ADOPT NEW POWERS FROM EACH ONE OF HER MANY PERSONALITIES. ALTHOUGH THE NUMBER OF PERSONAS IS UNKNOWN, WHAT IS KNOWN, IS THAT SHE CAN CONTROL TIME SHIFTS.
EARTH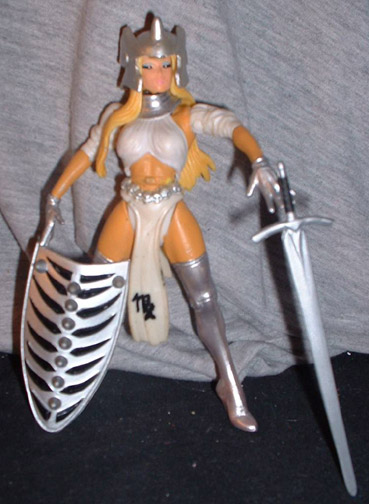 VIRGO - TRAINED FROM CHILDHOOD TO TAKE HER PLACE AS DEFENDER OF HER ALL FEMALE TRIBE, BUT HER TRIBE WAS WIPED OUT. SHE HAS BEEN GIVEN A NEW MISSION, TO HUNT DOWN THE PERSON RESPONSIBLE FOR HER FAMILY'S MURDER. UNKNOWN TO HER, HER NEW BENEFACTOR IS THAT PERSON.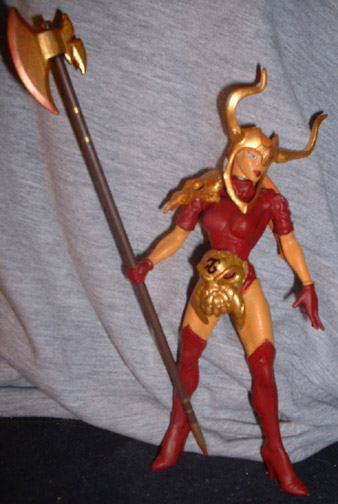 CAPRICORN - SORCERESS TO THE TEAM, HER MYSTICAL POWERS ARE FUNNELED THROUGH HER BATTLE AXE.
TAURUS - SECOND IN COMMAND, COLD, BROODING AND CALCULATING, HIS ARMOR COLORS ARE TAKEN FROM THE ORIGINAL TAURUS OF THE ZODIAC, CORNELIUS VAN LUNDT. UNBEKNOWNST TO THE TEAM, THIS TAURUS IS A CYBORG, BUT DOES HE ACT ON HIS OWN, OR IS SOMEONE CONTROLLING HIM?
WATER
SCORPIO - TECHNOLOGICALLY BONDED ARMOR, LASER STINGER, THIS IS ONE BAD MAN. BAD TEMPERED AND RUTHLESS IN HIS QUEST TO BE THE ULTIMATE KILLING MACHINE.
CANCER - THE MUSCLE OF THE TEAM, THIS WALKING CAN OPENER HAS BEEN ENHANCED WITH POWERFUL ADAMANTIUM PINCERS, AND A HARD SHELL ARMOR. DANGEROUS YES, BUT ALSO THE JOKESTER OF THE TEAM.
PISCES - A GENETIC FREAKSHOW, A MUTATION GONE WRONG, PARTS REPTILLIAN, FISH, AND HUMAN. RAZOR SHARP CLAWS,AND THE ABILITY TO BREATH IN AND OUT OF WATER, POWERFUL JAWS LINED WITH FANGS.
Learn more... (see the recipes)
Back to the CustomCon12 main page
[FAQs and Articles] [Custom Site Links]
[Custom Central Galleries] [Custom Talk]