Comic Book Cover Portfolio No. 2: The Justice Cover Collection
Justice #1
January 2008 - DC Direct - COMIC BOOK COVER PORTFOLIO No. 2: THE JUSTICE COVER COLLECTION
Art by Alex Ross

The second installment of DC Direct's new cover portfolio series
features art by award-winning painter Alex Ross from his
best-selling maxiseries Justice!

Included here are both the "Heroes" and "Villains" covers from JUSTICE #1 and JUSTICE #12, as well as all those in between!

The portfolio consists of 12 four-color matte images on high-quality paper stock (suitable for instant framing), all approximately 9" x 14", collected in one, two-color 10" x 15" custom folders, shrink wrapped together into one unbelievable package!

Advance-solicited; on sale September 17, 2008
Portfolio
$49.99 US

Justice #6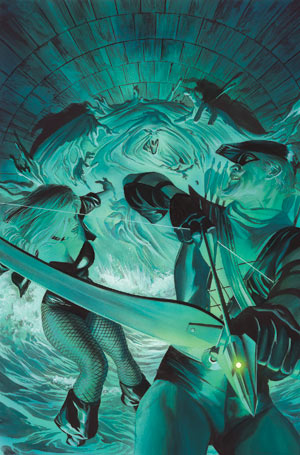 Justice #10

Justice #11