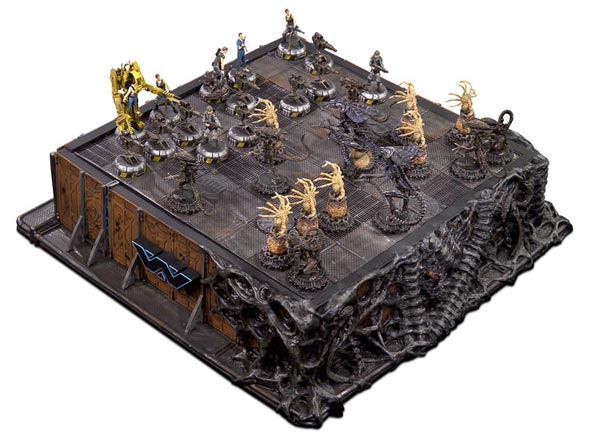 January 2006 - SOTA Toys has sent out a reminder about their Pewter Aliens Chess Set.

One of SOTA's more exciting products for 2006 is the brand new ALIENS Pewter Chess Set. We heard a rumor that someone out there was stating that the chess pieces for this new set were made of resin. Not true. The pieces for this set will be made of pewter, making them infinitely more durable than the piece of the previously released AVP Chess Set.


We expect to release this set around April/May 2006.