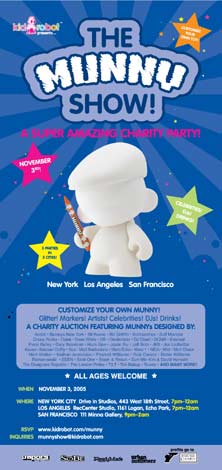 click to see larger (easier to read) image
October 2005 - Kidrobot is hosting the Munny Show on November 3, 2005. The Munny Show is a charity event taking place in three cities: New York, Los Angeles, and San Francisco.

For more details, click on the image above to read the flyer, or visit MunnyHome.com.