Rocket USA: Family Guy Die-Casts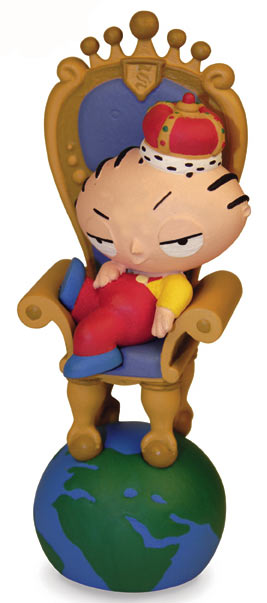 "Hot and Heavy"
Rocket USA announces new line of collectible die-cast figures.


August 2005 (Forest Park, IL) - Rocket USA to launch a new line of collectible die-cast figures HEAVYWEIGHTS and SUPER HEAVYWEIGHTS.


Following the success of The Simpsons line, Rocket USA has once again teamed up with Twentieth Century Fox Licensing and Merchandising and will kick off its line of die-cast figures with the Family Guy in January 2006.


The first item in the line is a SUPER HEAVYWEIGHT featuring Stewie on a throne on top of the world. The die-cast sculpture will stand 5 inches tall and weight in at approximately 1.5 pounds.


MSRP: $19.99
Item #1000


Michael Perry, President of Rocket USA, Inc. says the company expects to do TONS of business with these new lines. Hence, the name.