Green Lantern: Hal Jordan Statue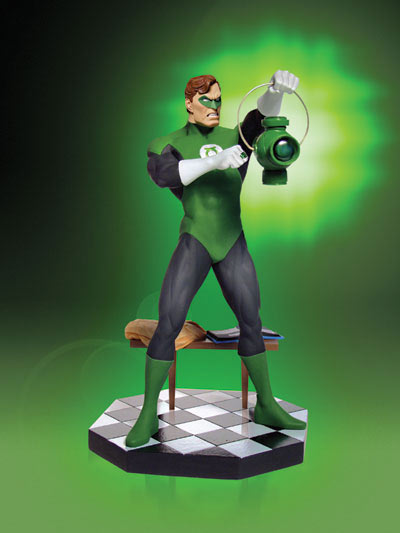 GREEN LANTERN: HAL JORDAN STATUE
Sculpted by William Paquet
Advance-solicited; in stores November 5. Summoned to a crashed spaceship by the dying alien Abin Sur, Hal Jordan was presented with the ring of power and became Green Lantern, one of a band of intergalactic peacekeepers. The GREEN LANTERN STATUE is a limited-edition, hand-painted, cold-cast porcelain statue measuring approximately 12" tall x 4 1/2" wide x 7 1/2" deep and is packaged in a 4-color box. $195.00.