Living Dead Dolls Doctor & Nurse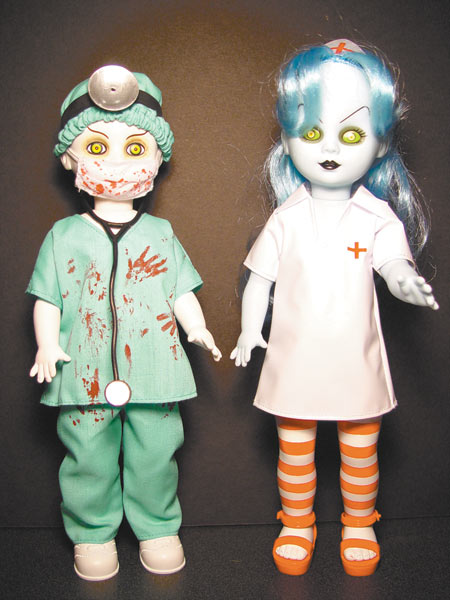 March 2003 - A Previews Exclusive - Mezco's Living Dead Dolls series are creepy collector dolls, perfect for that mopey Goth or Wednesday Adamms wannabe in your life. This Previews Exclusive set features an evil Doctor and Nurse pair, dressed in scrubs spattered with blood. Their demonic eyes will warm your heart... and chill your soul.

Both come packaged in a coffin box built for two, with a "Death Certificate" of Authenticity.

Scheduled to be in stores in July 2003, with a suggested retail price of $45 USD.