Further Mattel Batman Preview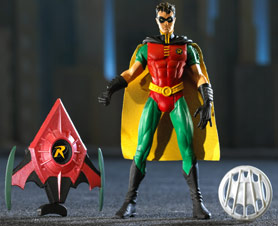 February 3, 2003 - Last week, Mattel released official images of part of their upcoming Batman product line, and today they have unveiled even more of the upcoming action figures.

More details will be revealed during the American International Toy Fair, but for now, please click on any of the pictures on this page to see larger versions (each is a very large image). Or, for medium-sized versions of the images, click here for Robin, Joker, and the Batman-Superman pictures, or here for Batman variants.