Drew Bledsoe Bendo in New England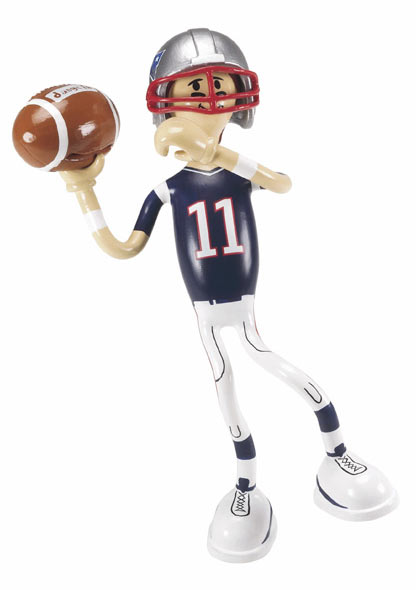 Manchester, NH. - A limited edition Drew Bledsoe Bendo action figure has been created for a special promotion in 405 Papa Gino's and D'Angelo restaurants throughout New England. Consumers may purchase a Drew Bledsoe Bendo for $2.99 with the order of a large pizza at Papa Gino's or a medium or large sandwich at D'Angelo's; and for $4.99 without any purchases. Kid Galaxy, Inc., makers of the world famous Bendos, designed this exclusive Bendo for Papa Gino's special holiday promotion scheduled to run from 11/17 through 12/30.

Bendos are collectible 5 1/2" tall non-violent action figures that bend, twist and pose. Kid Galaxy can customize Bendos to match any organization's requests. Visit bendos.com to see the complete line of Bendos including more than 100 action figures sports sets and action sets.

®Bendos is a registered trademark of Kid Galaxy, Inc.

©2001 Kid Galaxy, Inc.