Just-Us-League of Stupid Heroes: Series 1 Action Figures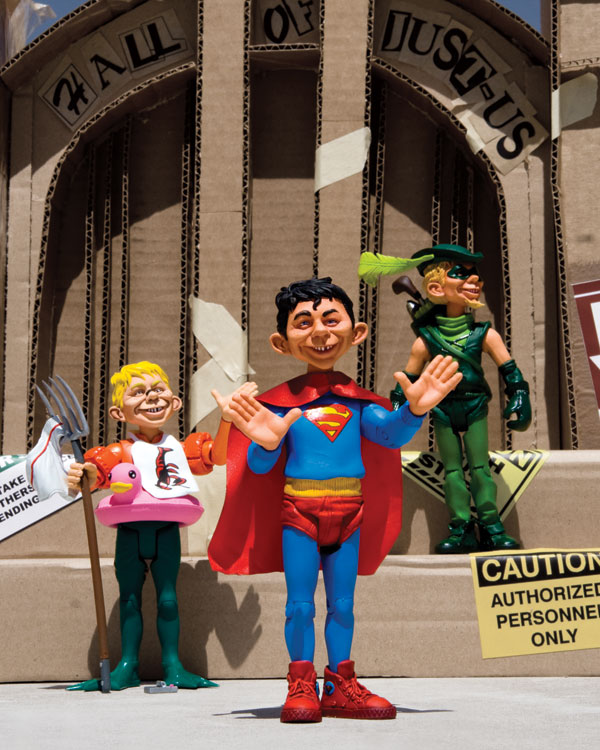 September 2011 - DC Direct - JUST-US-LEAGUE OF STUPID HEROES: SERIES 1 ACTION FIGURES

The dumb just keeps getting dumber with the return of the Just-Us-League of Stupid Heroes, featuring Mad Magazine icon
Alfred E. Neuman in classic Justice League costumes! Timed to coincide with Mad's historic 60th anniversary, each figure features multiple points of articulation and stands 6" tall.

Alfred as Superman - 6" h

Alfred as Green Arrow - 6" h

Alfred as Aquaman - 6" h

On sale April 4, 2012
Action Figures

Please note: Alfred as Aquaman, Alfred as Superman and Alfred as Green Arrow are intended for individual sale to consumers, but are sold to retailers in inner and master case assortments. Consult your Retailer Order Form for packaging and pricing details. These products are being offered simultaneously beyond the comic-book specialty market.