Classic Confrontations: Green Lantern Hal Jordan vs. Parallax Statue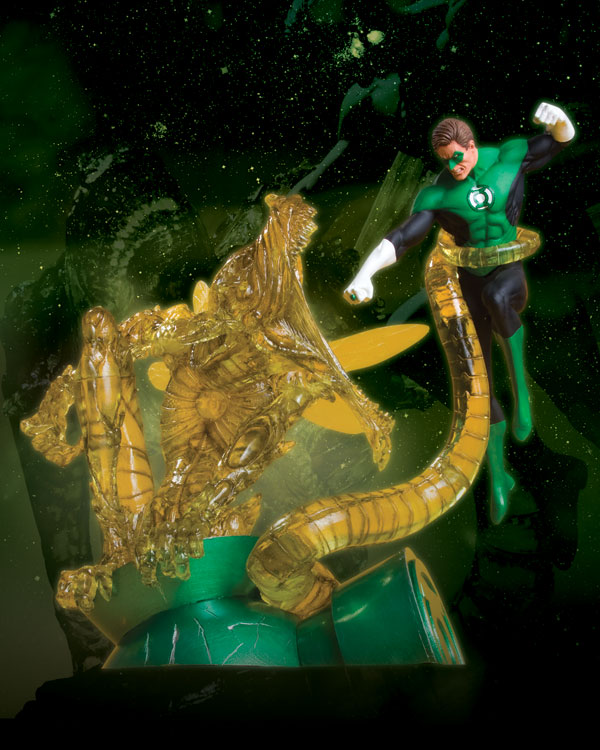 July 2011 - DC Direct - CLASSIC CONFRONTATIONS: GREEN LANTERN HAL JORDAN VS. PARALLAX STATUE

The Emerald Knight Battles the Embodiment of Fear!

Fed by fear, the parasite Parallax preys on a being's deepest fears - and can instill them as well. An ancient cosmic horror, Parallax has the power to possess and bind itself to a host. Only one hero can hope to slay the dragon and bring him under control - Green Lantern Hal Jordan.

This hand-painted, cold-cast porcelain statue measures approximately 12.5" high x 10.5" wide x 7.5" deep, and is packaged in a 4-color box.

Limited Edition.

Minor assembly required.

On sale March 28, 2012
Statue
$295 US